You can sell any product in your account as a one-time payment, subscription, or split-pay.

And you can sell the same product on different offers for different prices!


Create a product in your Voma account
You can create products directly in your Voma account by going to Products >> Create New Product:

Either choose from an existing product in Stripe or create a new product in Voma: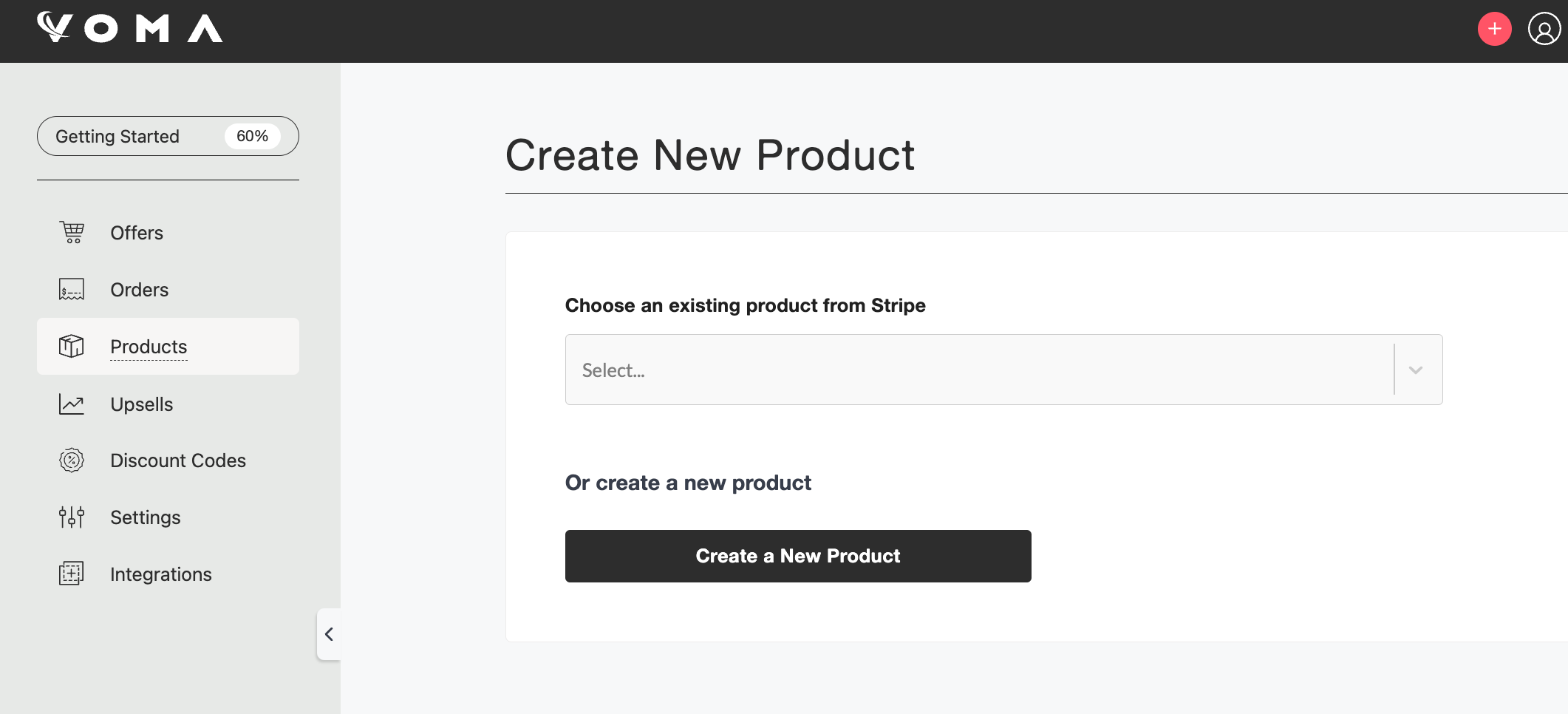 And then fill out the following fields:
Name - Internal name for your product
Title - Used if you want your customers to see a different name than what is in your Stripe account
Product Description - A description of your product for internal use
Tax Category - Stripe tax category
Note- if you edit Name, Product Description, Tax Category, or Include tax in price, your product will also be updated in Stripe.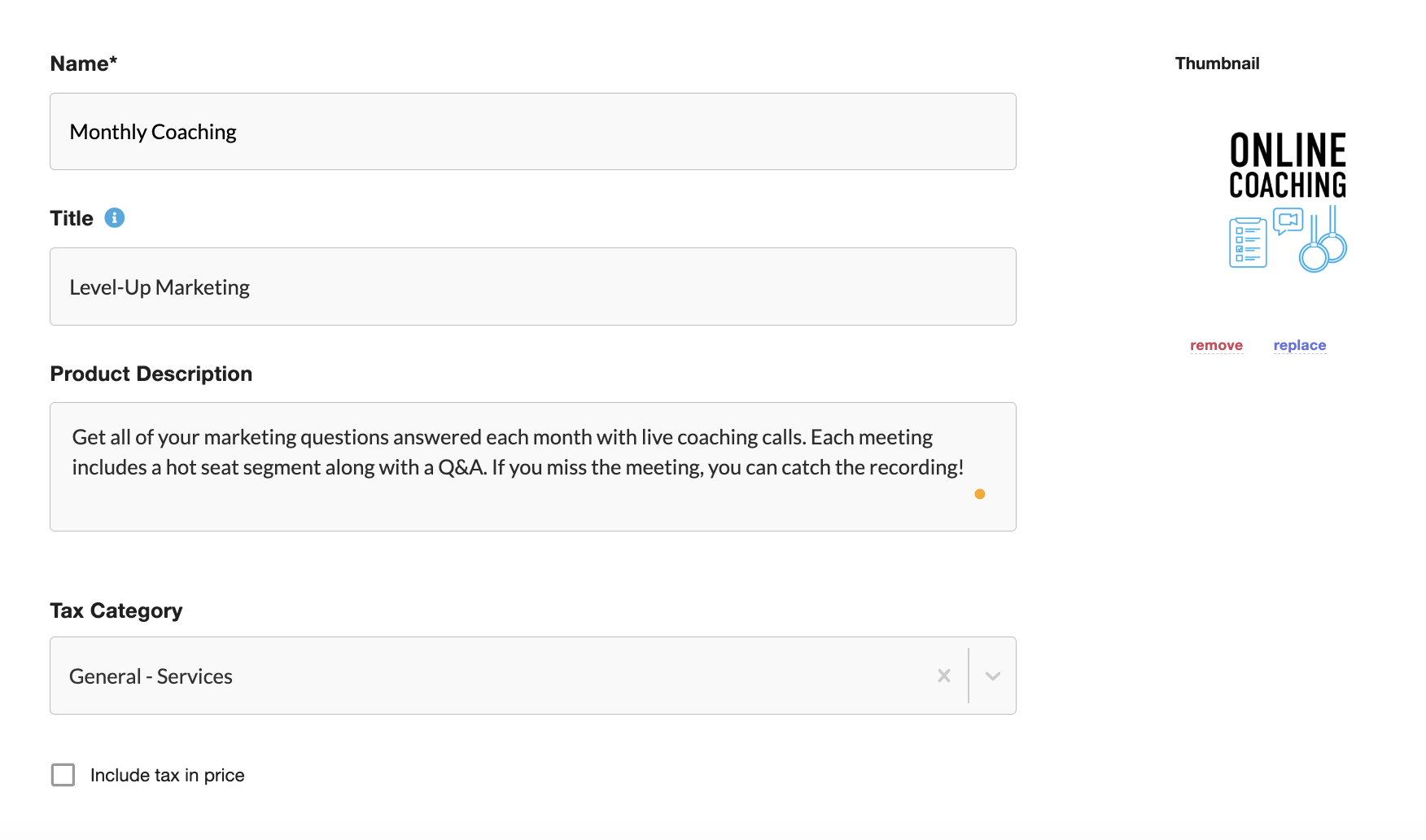 Finally, select the payment type and price of your product. This will be the default price of your product but it can be changed when creating your offer.
Press Save at the bottom and your product is now created!
Import products from Stripe
➡️ Visit our guide for more details about how to import products from Stripe
If you have any questions, please let us know at

help@vomahq.com

or in our live chat at the bottom right of your screen