In this guide, we'll show you how to add a tripwire deadline to your main offer.
Adding a tripwire deadline is a great way to increase the urgency for your visitors to purchase your offer.
After your deadline expires, your timer will disappear and your offer will remain as is unless you enable the After Deadline settings. Please see this guide about how to customize the After Deadline settings.
---
Go to the OfferStack tab of the offer editor and go to Main Offer.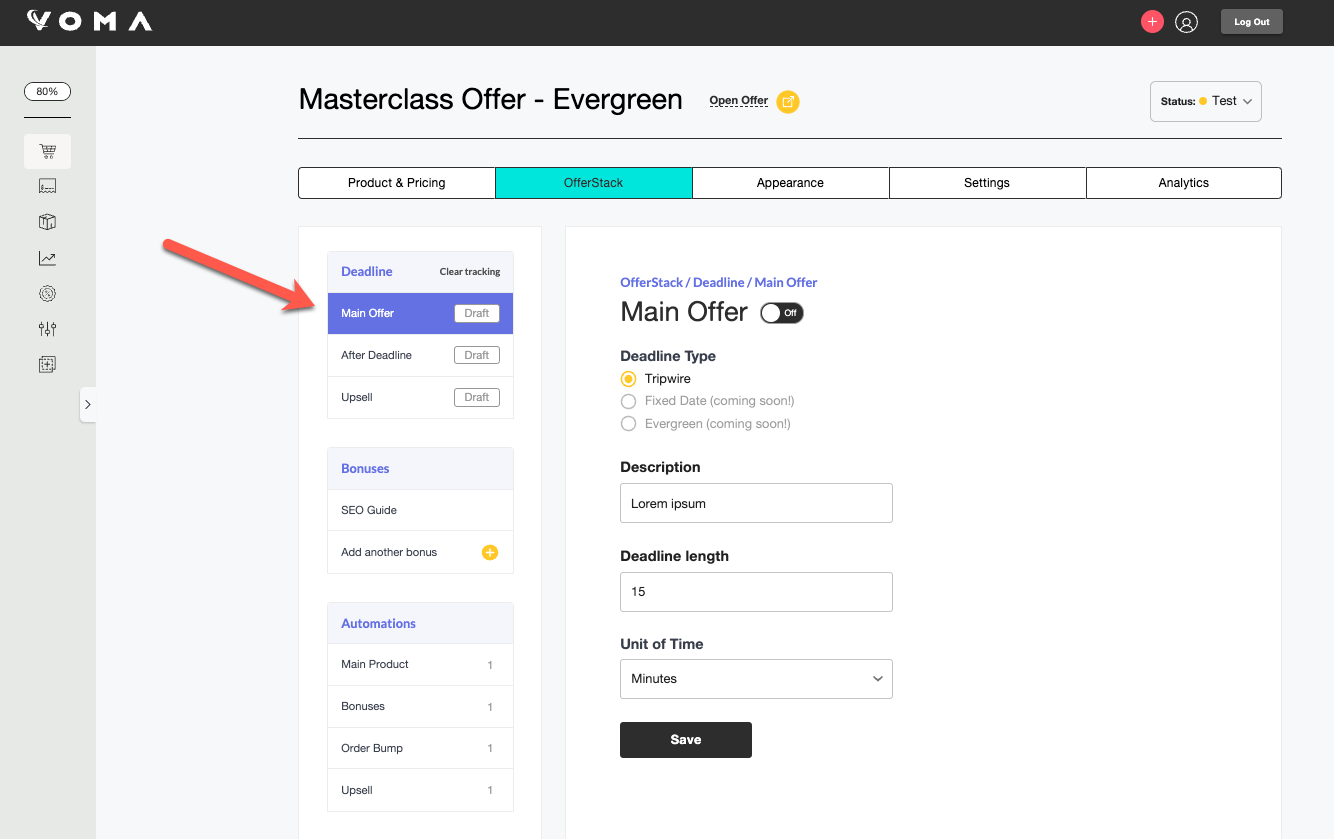 Under Deadline Type, select Tripwire.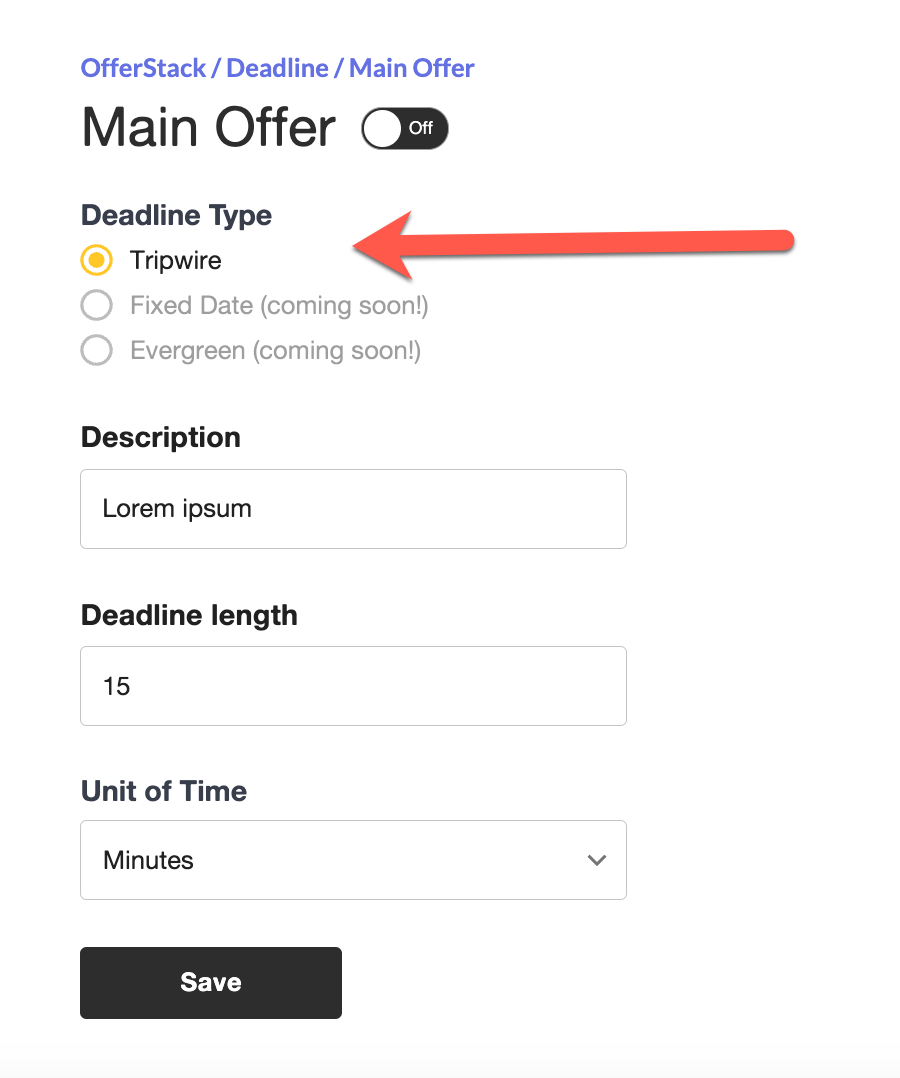 Fill out the following fields and click Save:
Description- This is the text that will appear next to your deadline
Deadline length- how long you want your deadline to be
Unit of Time- minutes or seconds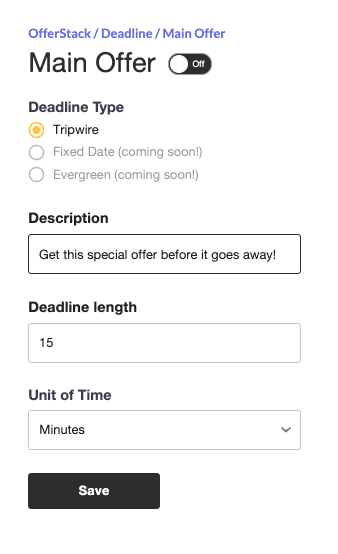 You'll be able to tell your tripwire deadline is active by the 'Live' label next to Main Offer or the 'On' toggle.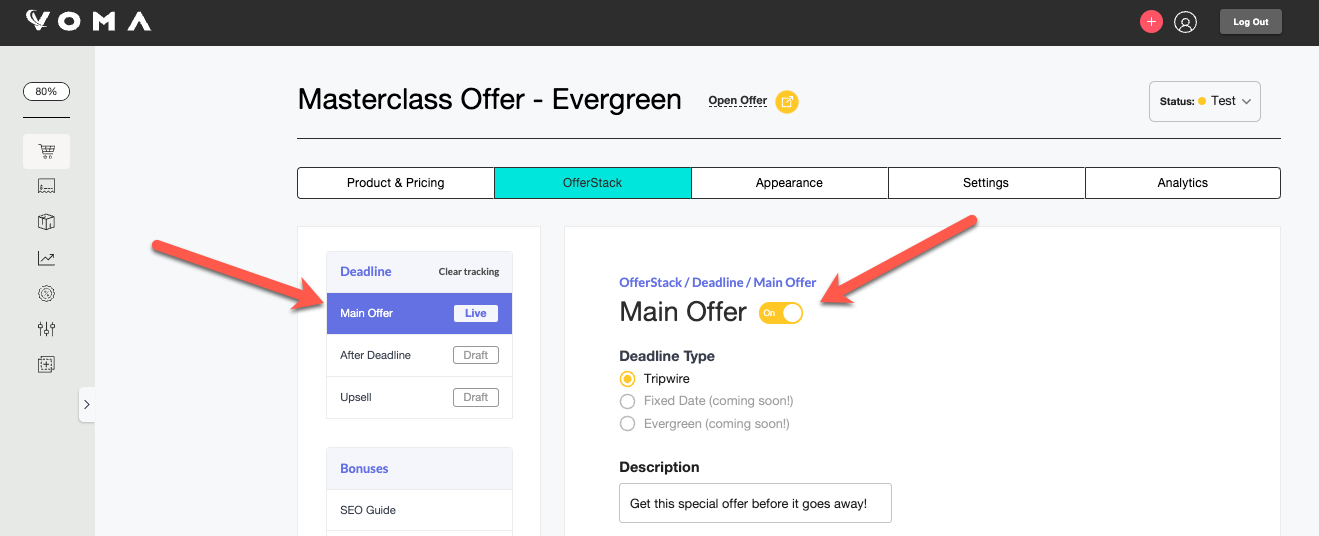 Now when customers visit your offer, they'll be given a deadline for the length of time you've set.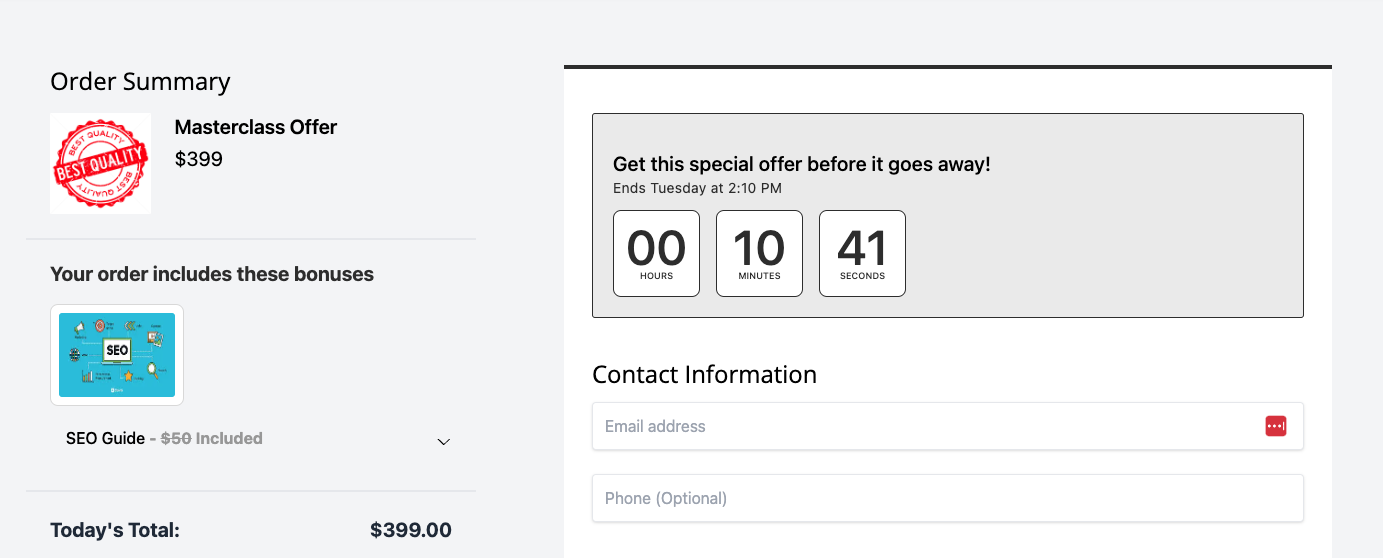 If you have any questions, please let us know at help@vomahq.com or in our live chat at the bottom right of your screen.