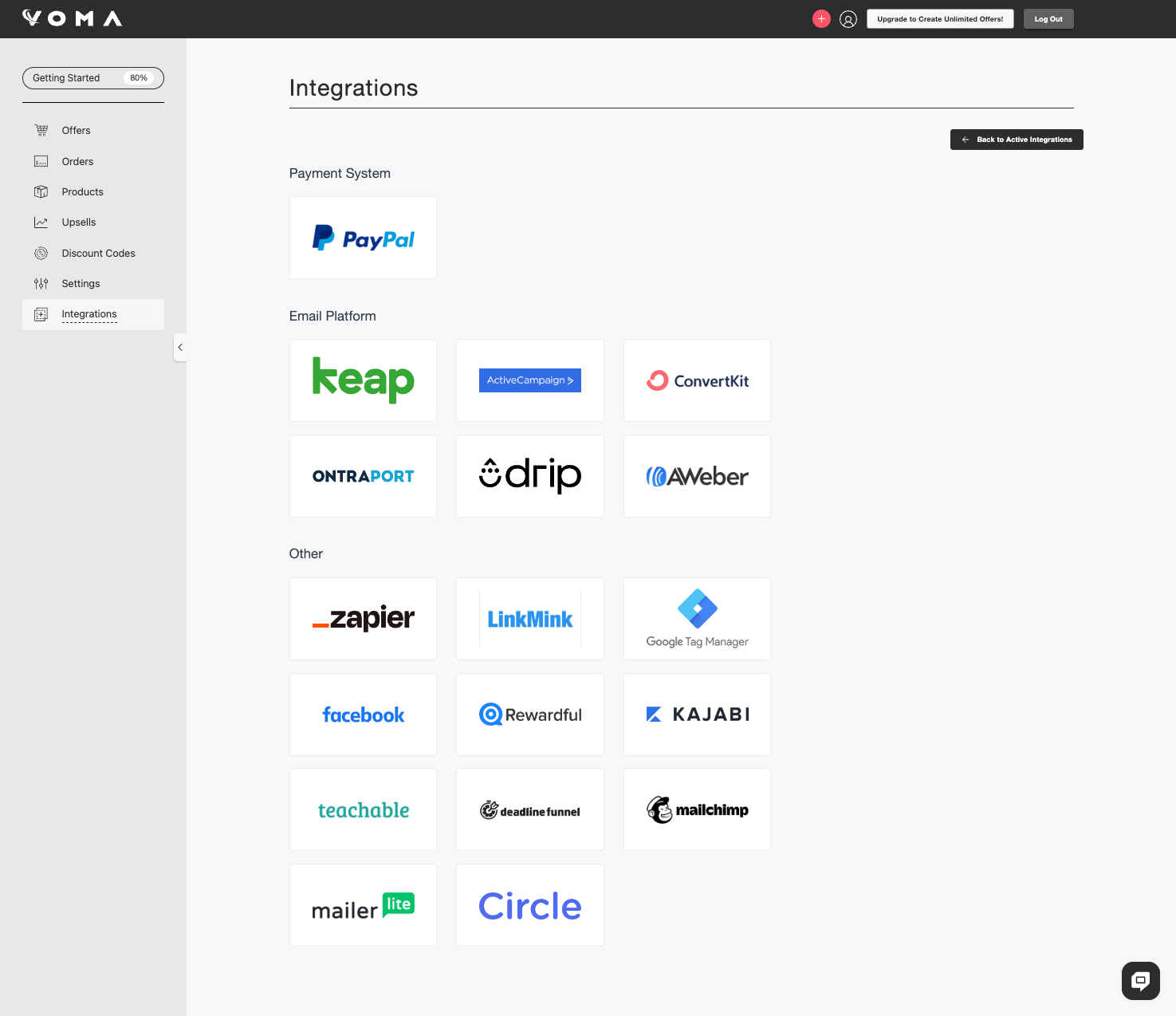 Voma has direct integrations with:
Please visit the guides linked above to view detailed instructions on how to integrate with your email platform and/or Zapier.

After you have integrated with your email platform, you can set up automations for your email platform in your Voma offers.

If you have questions about how to integrate with a platform that's not listed above, please contact our team and we're happy to help.

If you have any questions, please let us know at

help@vomahq.com

or in our live chat at the bottom right of your screen