In this guide, we'll show you how to add a fixed date deadline for your main offer.
Adding a fixed date deadline is a great way to increase the urgency for your visitors to purchase your offer.
To customize what happens when a subscriber does not have access to the offer or their deadline is expired, you can enable an After-Deadline Action in OfferStack.
Creating a Fixed Date Deadline
Go to the OfferStack tab of the offer editor and go to Main Offer.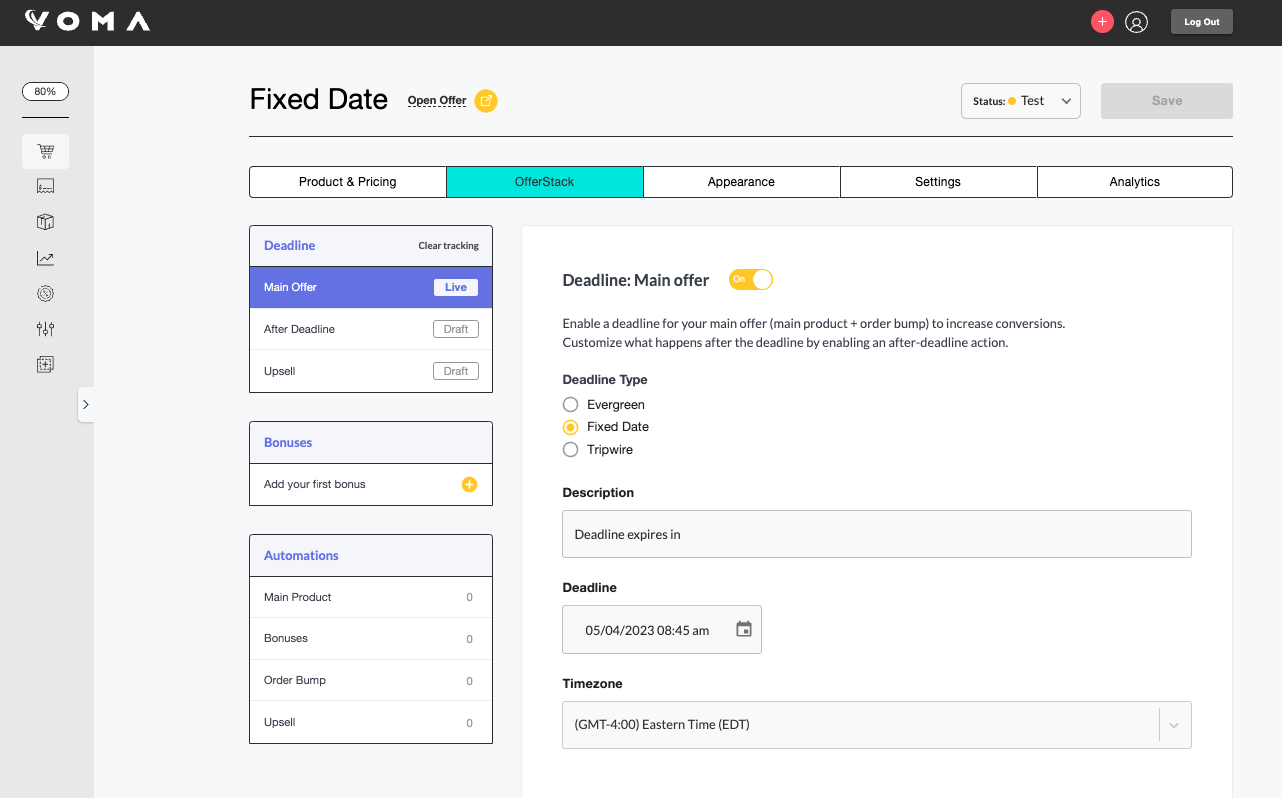 Under Deadline Type, select Fixed Date and fill out the following fields:
Description- text that appears next to your deadline
Deadline- the date and time your deadline will end
Timezone- the timezone your deadline will end in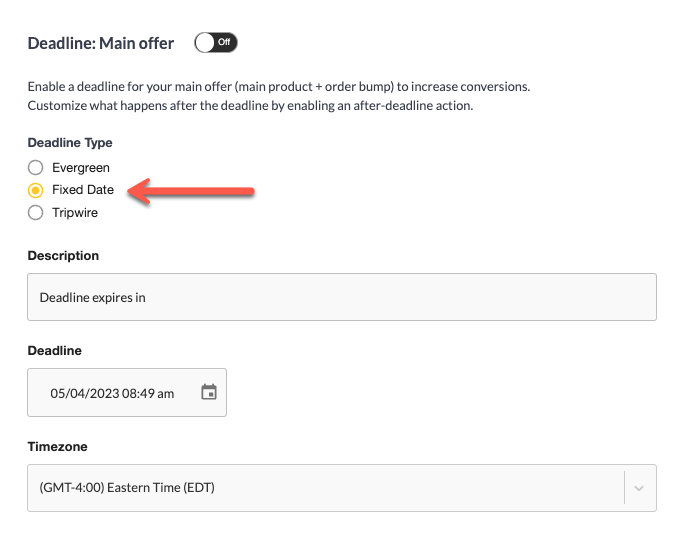 Make sure your deadline is active by toggling the 'Live' label next to Main Offer.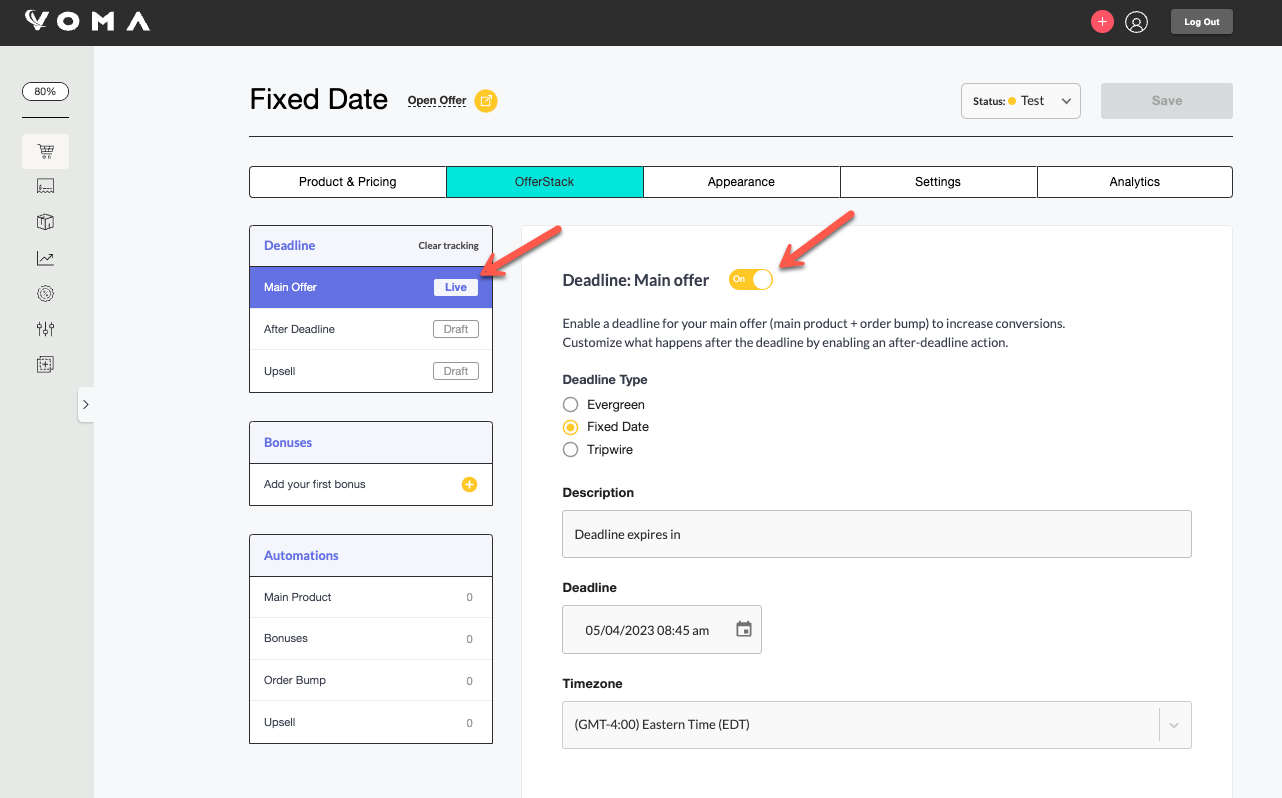 Now when customers visit your offer, they'll see a deadline for the date you've set.

If you have any questions, please let us know at help@vomahq.com or in our live chat at the bottom right of your screen.