In this guide, we'll show you how to add a deadline to your upsell.
After your customer submits the order form for your main offer, the upsell deadline will appear and begin counting down as soon as they land on your upsell page. If the deadline expires before they purchase your upsell, they will be redirected to your 'thank you page'.
Before you begin, make sure you have your upsell enabled on your offer: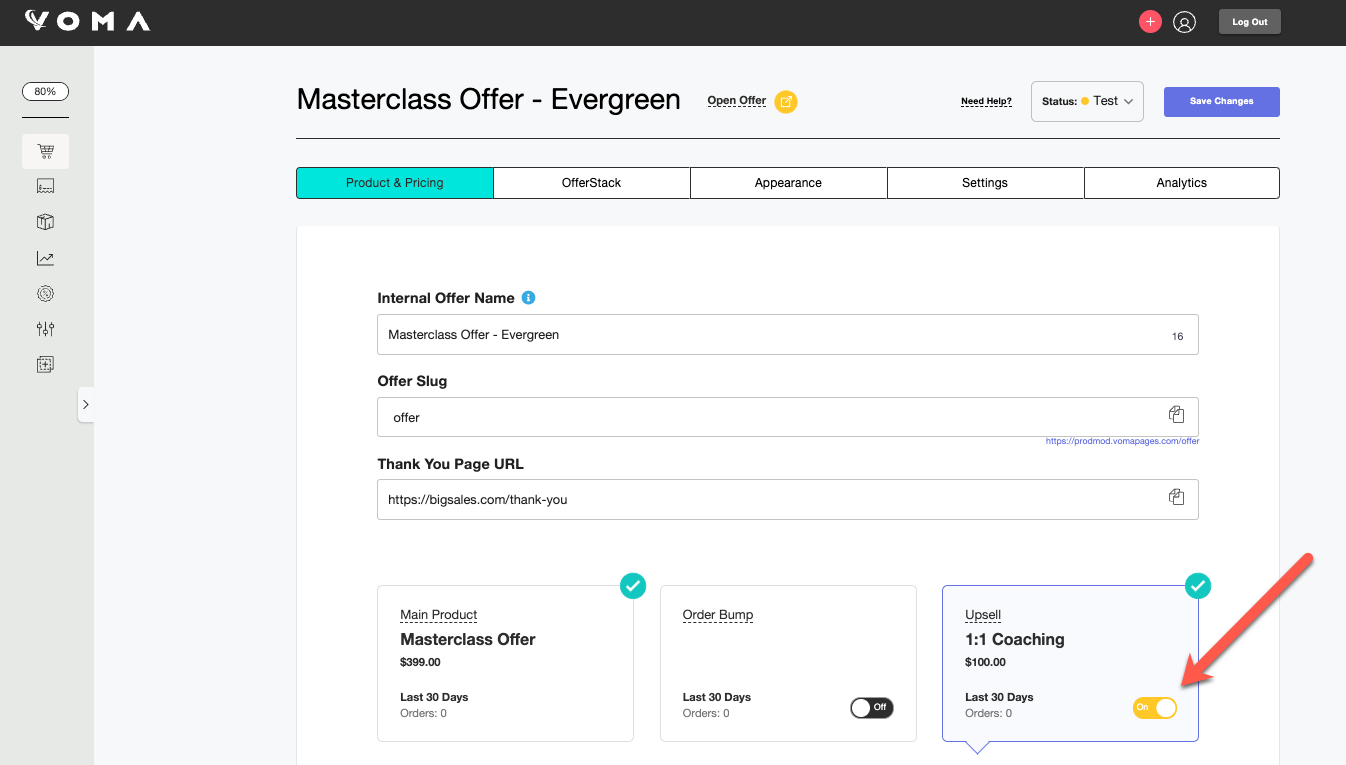 Go to the OfferStack tab of the offer editor and go to Upsell.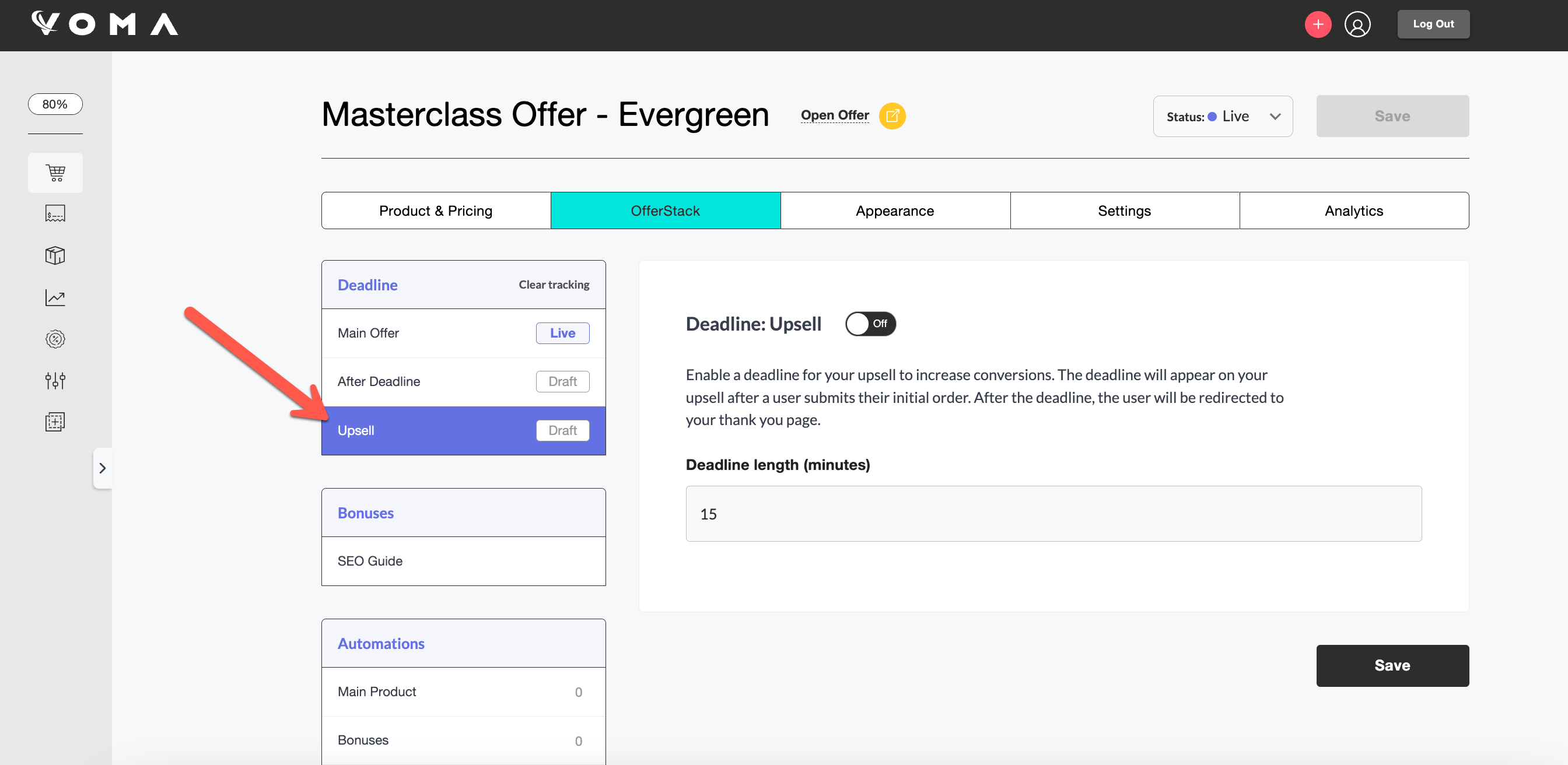 Under Deadline length, select the number of minutes you'd like your deadline to be. Select Save.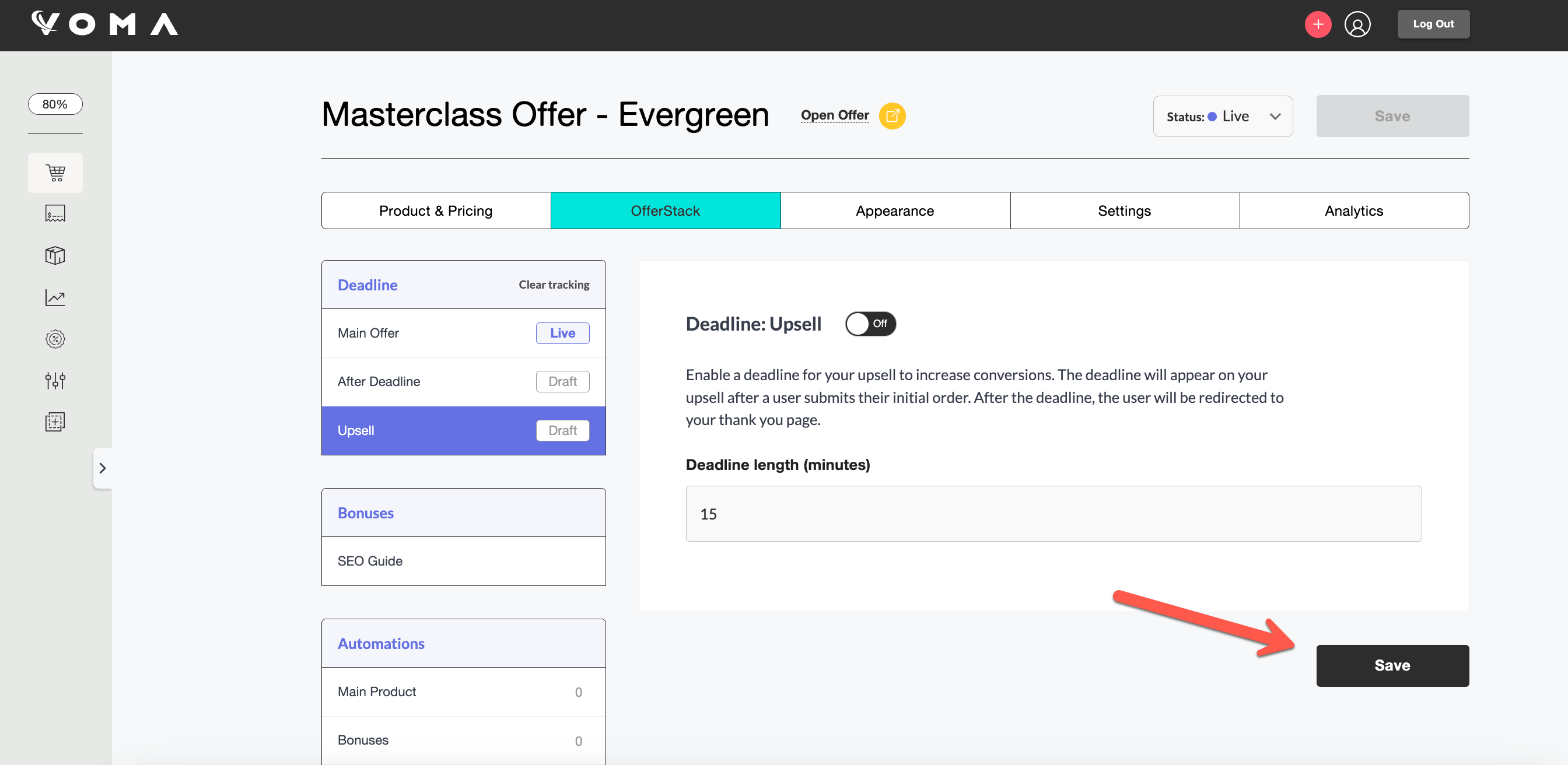 You'll be able to tell your upsell deadline is active by the 'Live' label next to Upsell or the 'On' toggle.
Now when customers visit your upsell, they'll be given a deadline for the length of time you've set.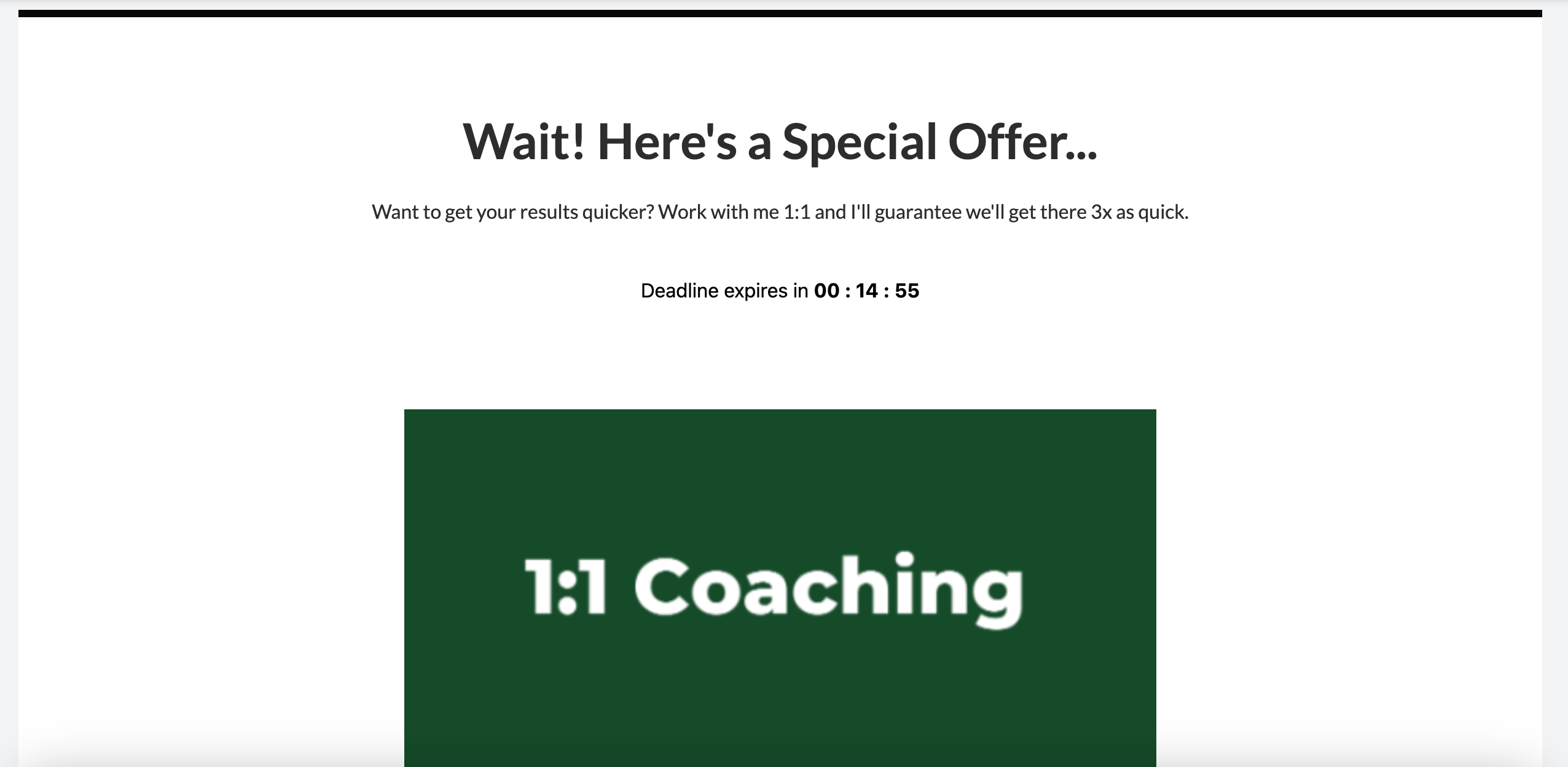 If you have any questions, please let us know at help@vomahq.com or in our live chat at the bottom right of your screen.