In this doc, we'll show you how to set up an evergreen deadline for your Voma offer with ConvertKit. If you're using a different email platform, please visit this guide for more information.
In this doc we'll cover how to:
Integrate ConvertKit to your Voma Account
1. Go to Integrations.
2. Click New Integration.
3. Scroll down and select ConvertKit from the options.

4. Click on "https://app.convertkit.com/account_settings/advanced_settings." Copy your API Key & API Secret Key. Then click Add.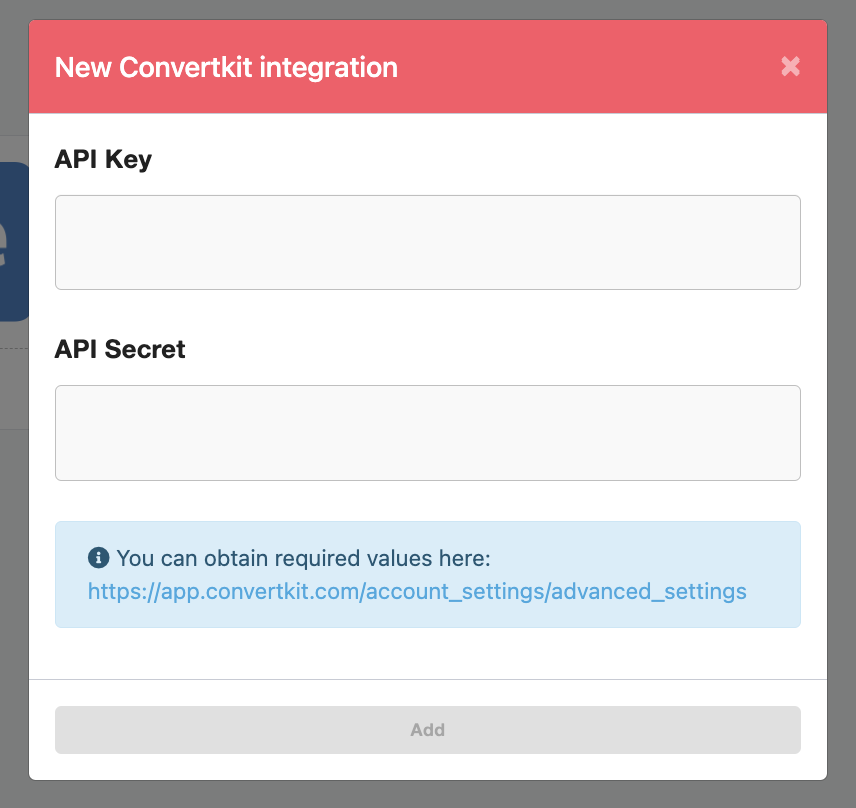 Add an Evergreen Deadline To Your Offer
1. Go to the OfferStack tab of the offer editor and select Deadline >> Main Offer.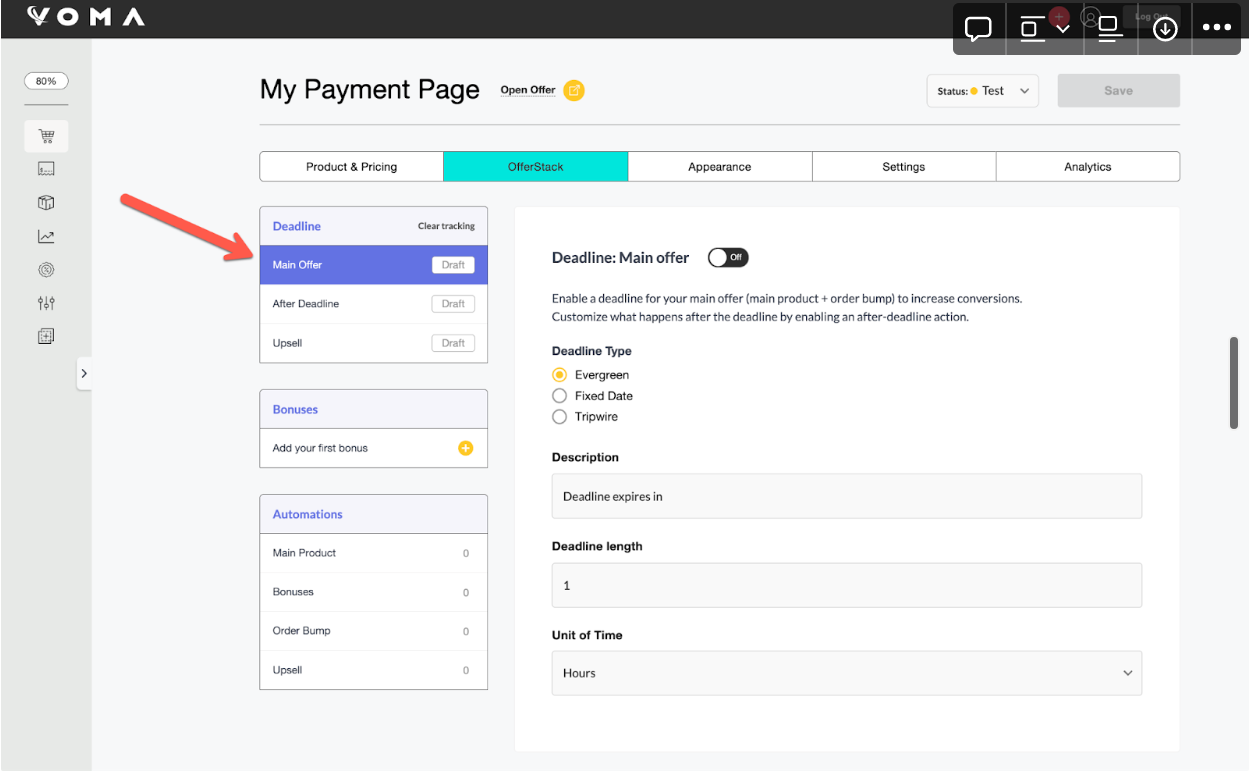 2. Under Deadline Type, select Evergreen and fill out the following fields.
Description: text that appears next to your deadline
Deadline Length: how long your deadline will be
Unit of Time: hours or minutes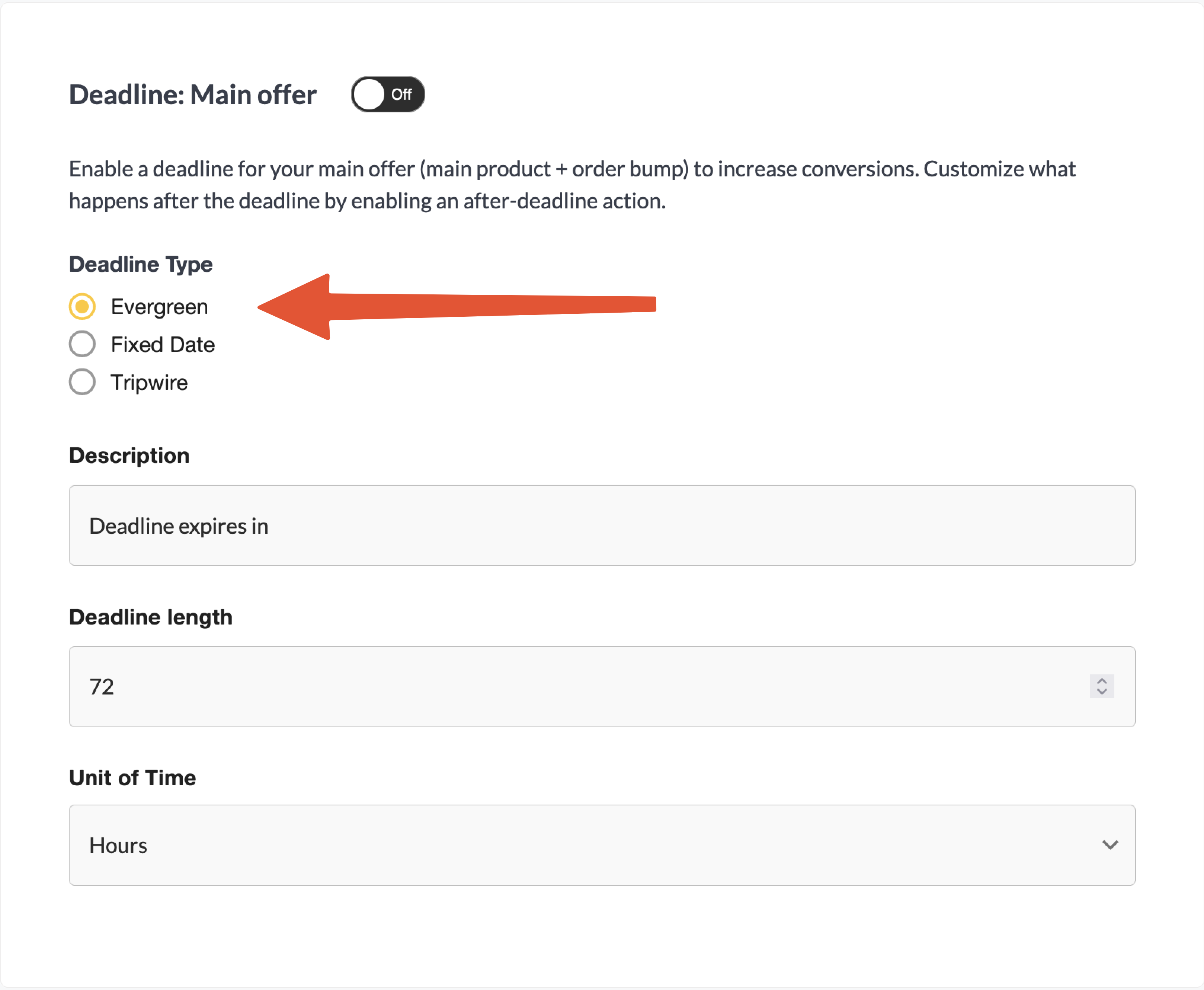 Select "ConvertKit" as your email platform and click Activate Integration.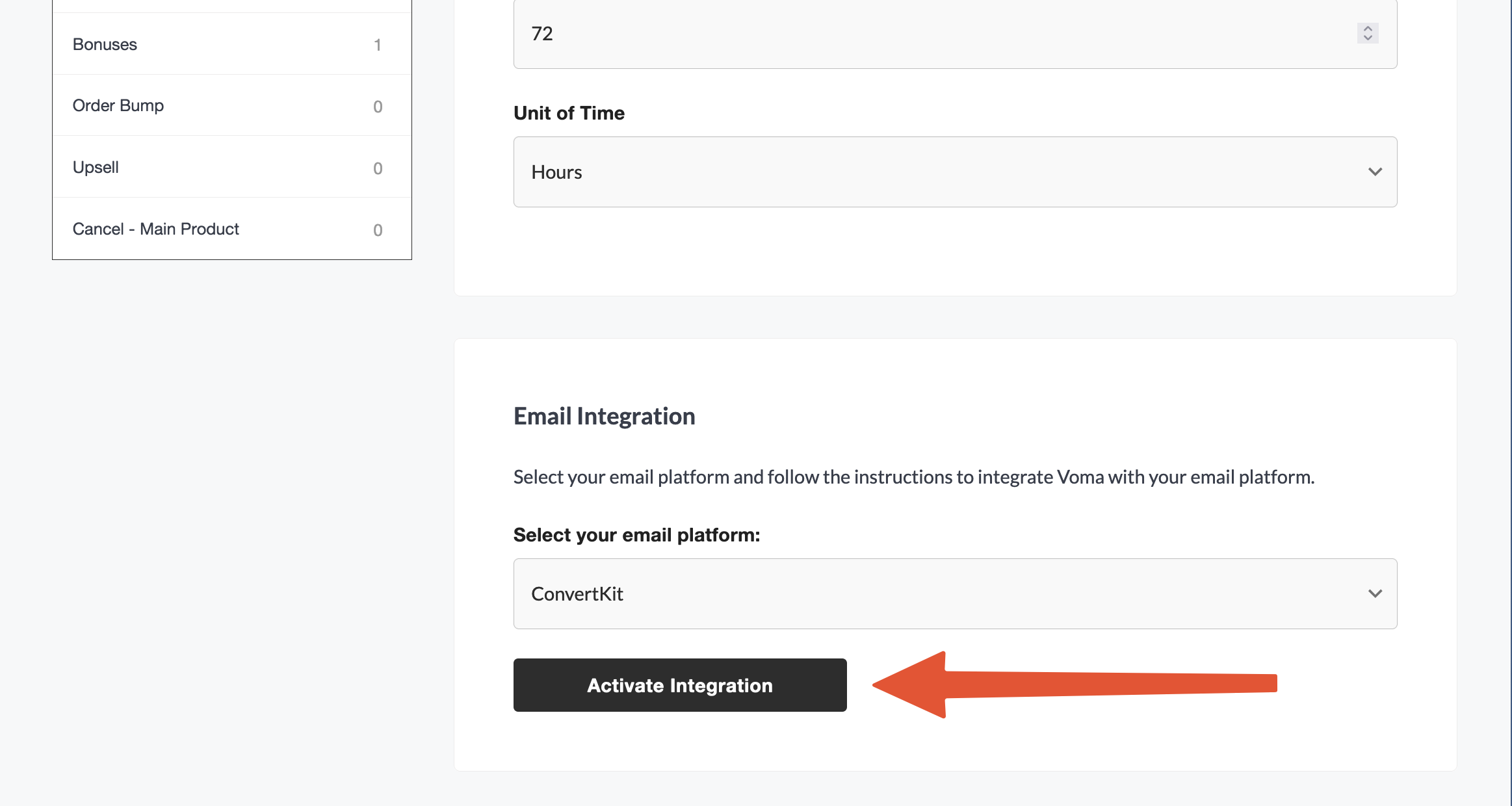 4. Voma automatically creates a webhook rule for your offer in ConverkitKit and you can use this tag to give subscribers access to your offer.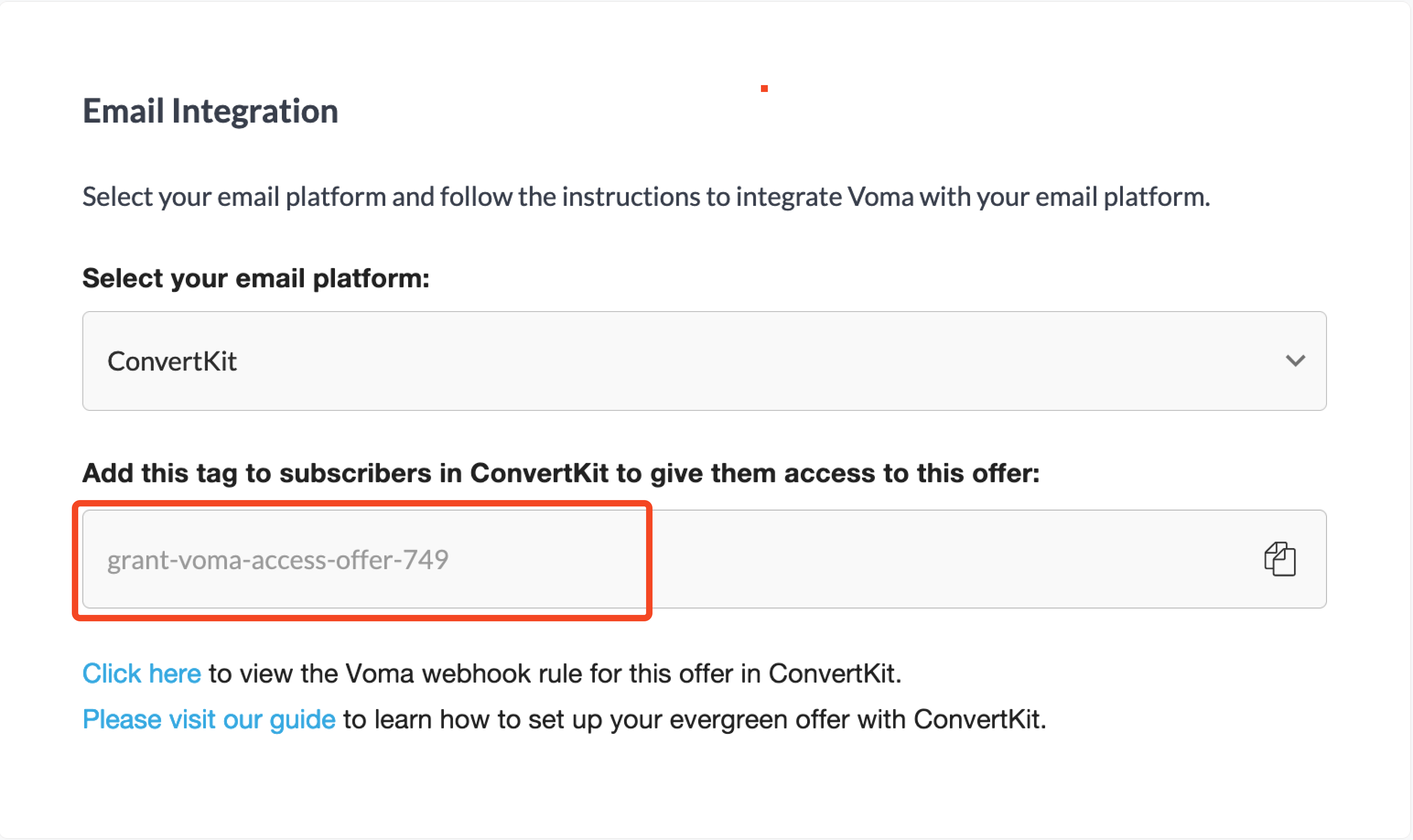 5. Create an automation in ConvertKit that applies this tag. Any subscriber that goes through this automation will have access to the offer until their deadline expires.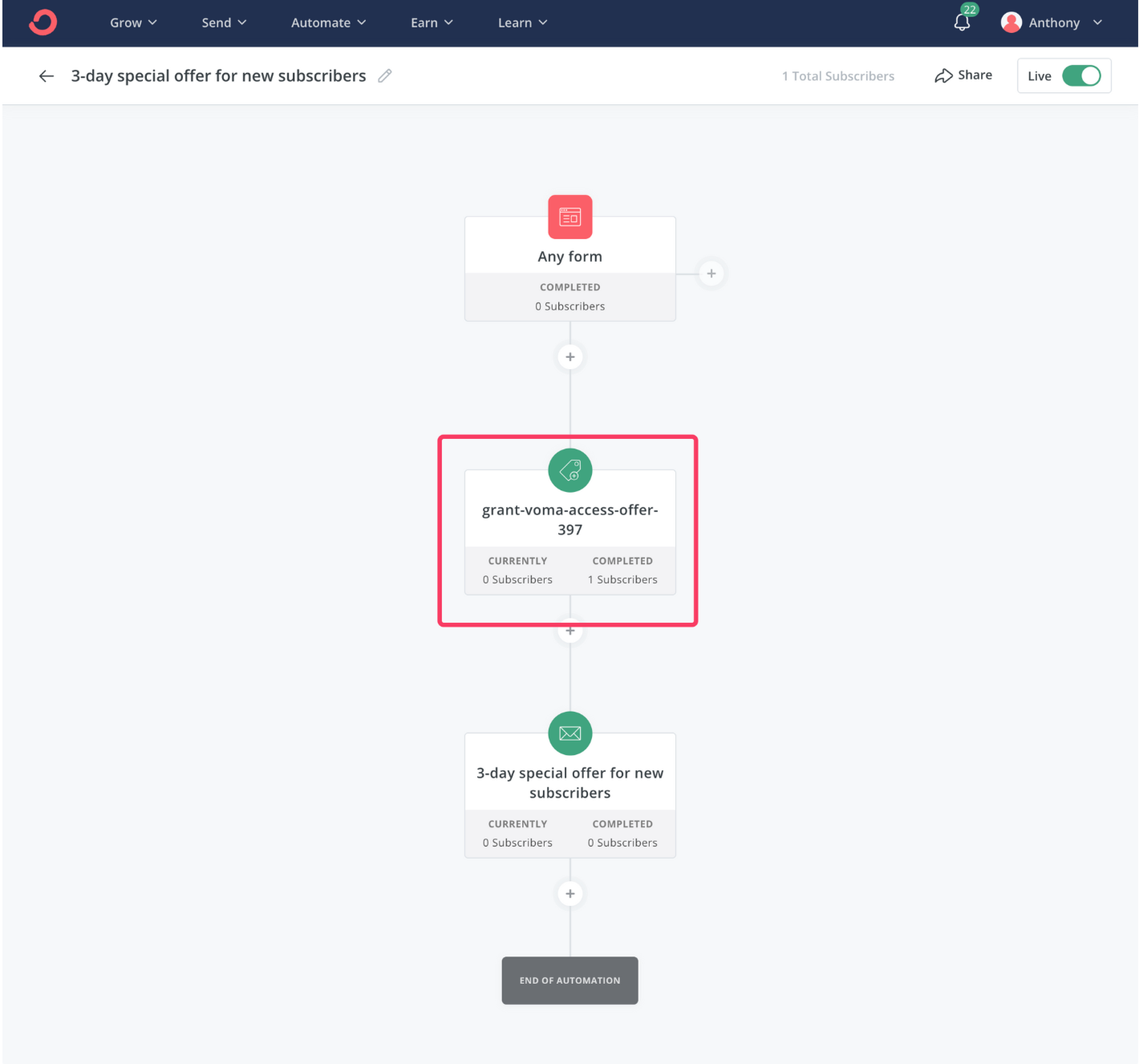 Update your Email Links
In all emails that point to your Voma offer page, replace the normal offer URL with the email link below.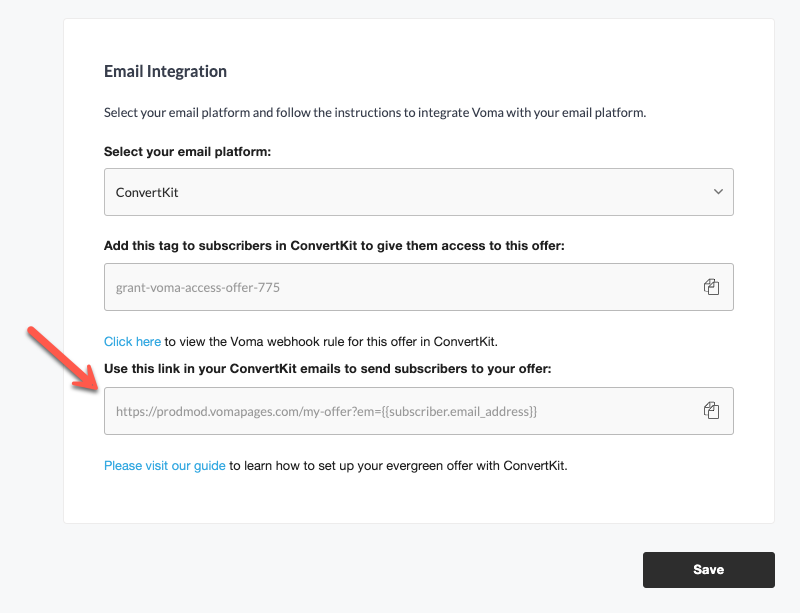 If a subscriber visits a Voma offer through a Voma email link, then Voma will first check if that subscriber has access to your offer, and then check if their deadline is expired or not. Your subscriber will be able to access the offer if they have access and their deadline is not expired.
For more details on how to integrate the Voma email links into your funnel, visit our guide on email links.
Go Live

You can publish your offer by enabling the On toggle in the Main Offer section.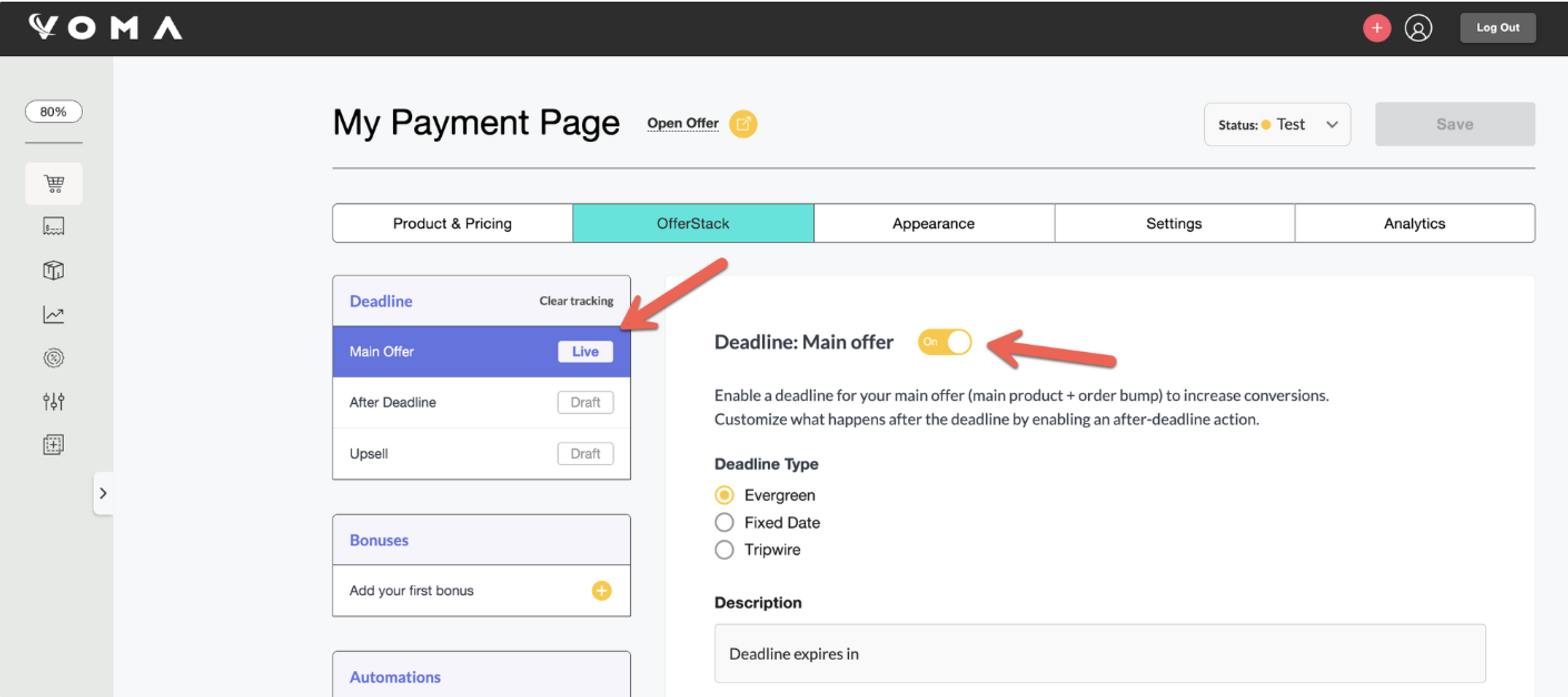 Now when customers visit your offer, they'll see the deadline for the length of time you've set.

If a subscriber visits your Voma offer directly (without the ?vemail=... parameter in the URL), then they will first see a lightbox where they can enter their email address. Then Voma will check if they have access and if their deadline is expired or not.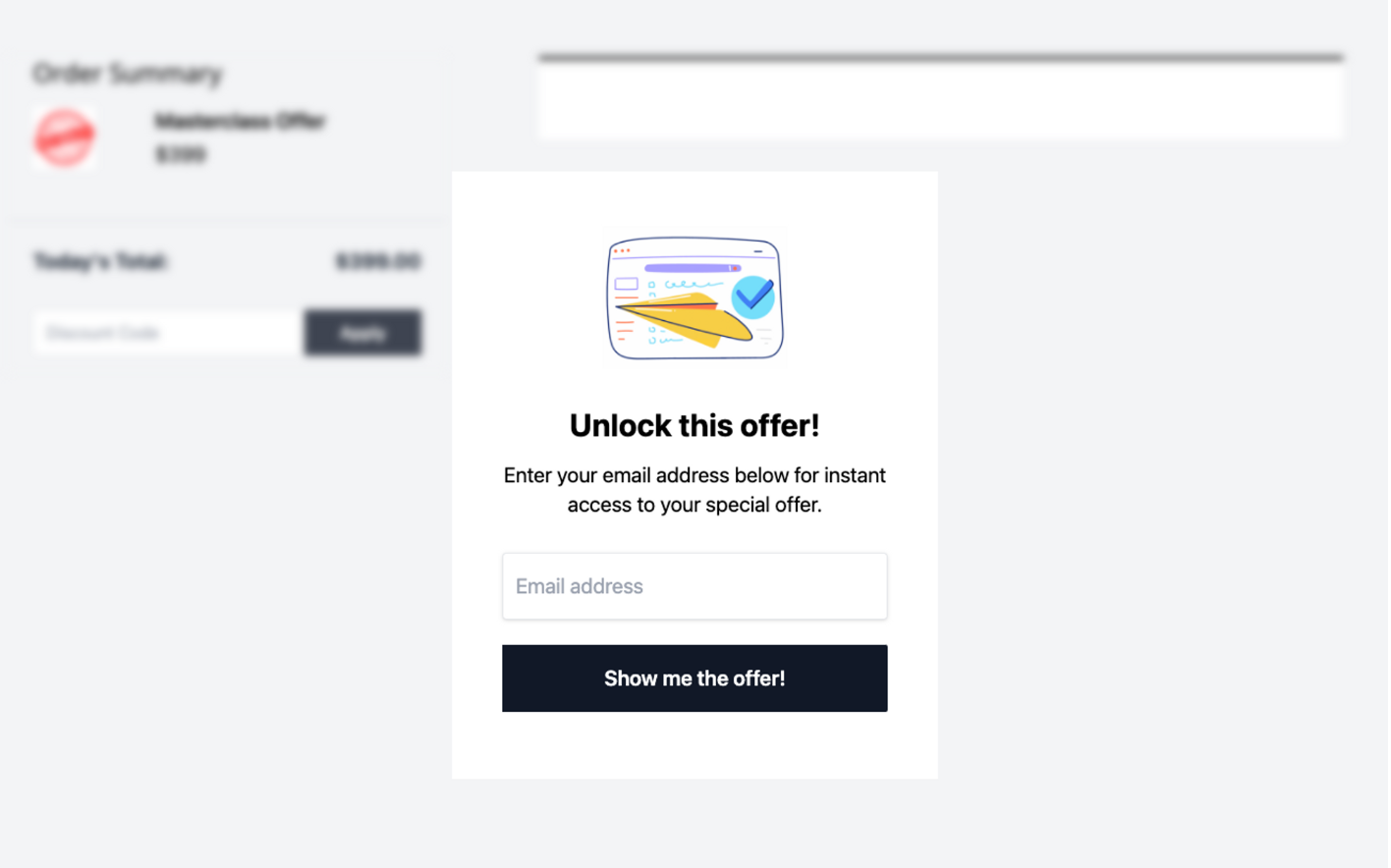 If a subscriber does not have access to the offer or their deadline is expired, then Voma (by default) will prevent them from accessing your offer. To customize what happens when a subscriber does not have access to the offer or their deadline is expired, you can enable an After-Deadline Action in OfferStack.
Voma will use this After-Deadline action (if enabled) as the behavior when someone visits your offer and they don't have access as well as when they visit your offer and their deadline is already expired.
If you have any questions, please let us know at

help@vomahq.com

or in our live chat at the bottom right of your screen