Voma can automatically translate your offer pages into the following languages:
English
French
German
Japanese
Portuguese
Spanish
Swedish
Turkish
You can easily customize the language settings for your offers in your Global Settings or in your Offer Settings.
Global Settings
When you set your language in your Global Settings, you can choose the default language that is used when you create new offers. Changing the default language in your account settings does not update the language for any existing offers.
To set your global language, go to Settings >> Advanced >> Language: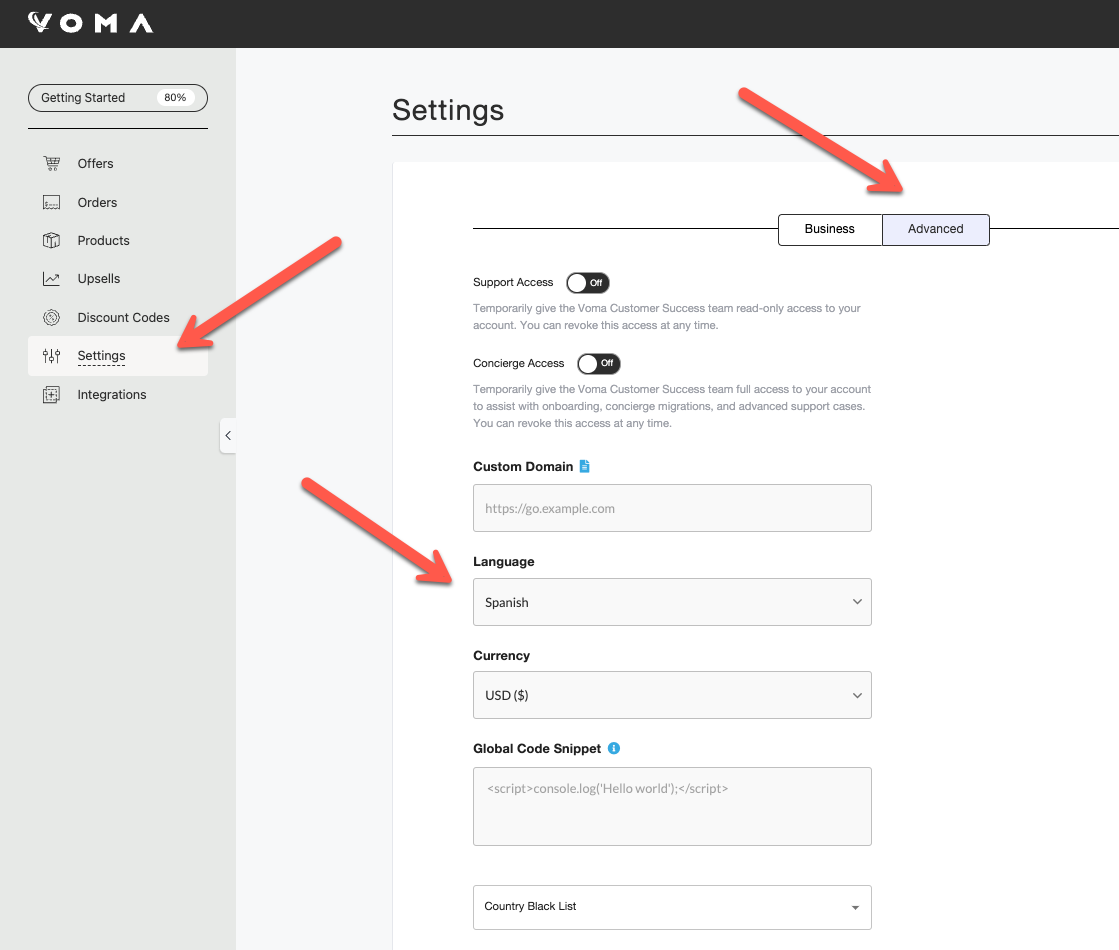 Offer Settings
If you want to override your global language settings and choose a different language for a specific offer, you can do so in your Offer Settings.
Just go to your Offer >> Settings >> Language and select the language you want to use.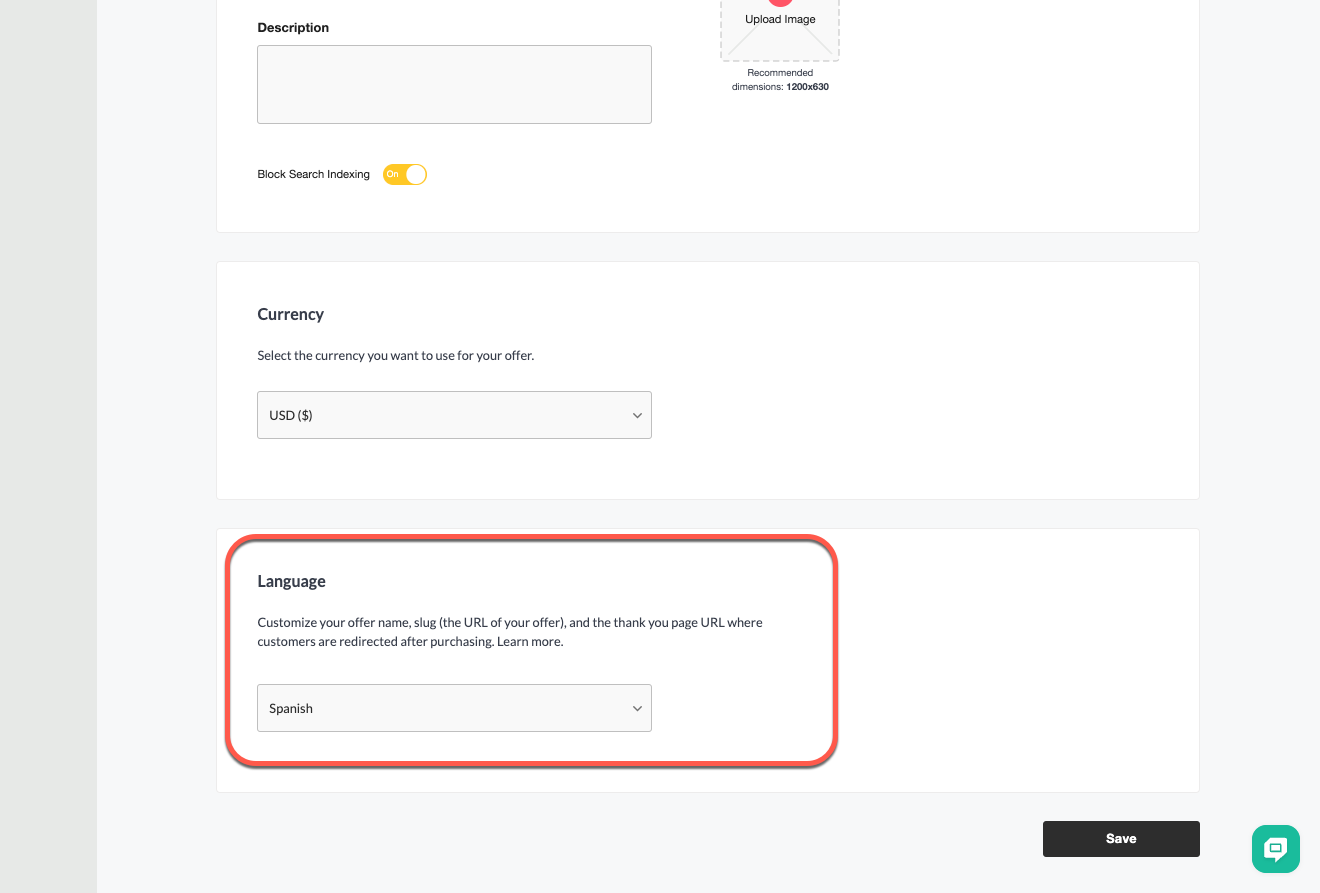 While most fields will be automatically translated after you change the language setting, there may be some fields that require manual updates.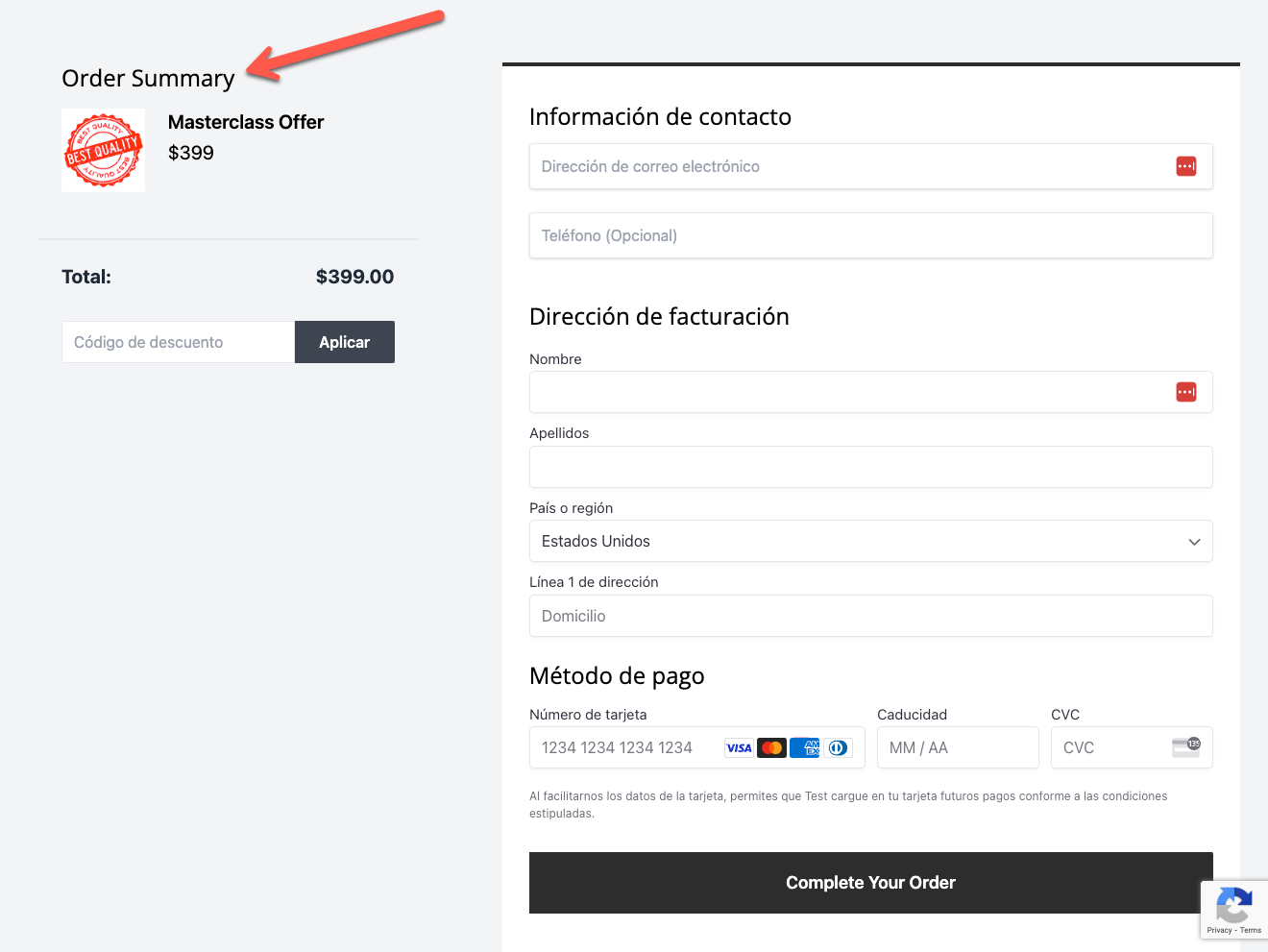 For example, if you need to update the Order Summary text, you can do so in the Appearance Editor under Appearance >> Header >> Order Summary Text.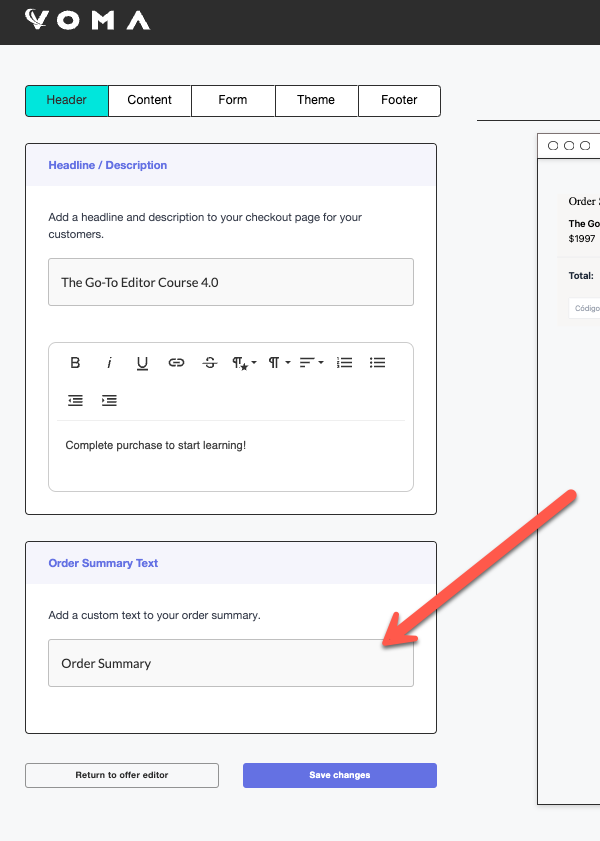 The purchase button text can also be edited by going to Appearance >> Form >> Complete Your Order Button Text.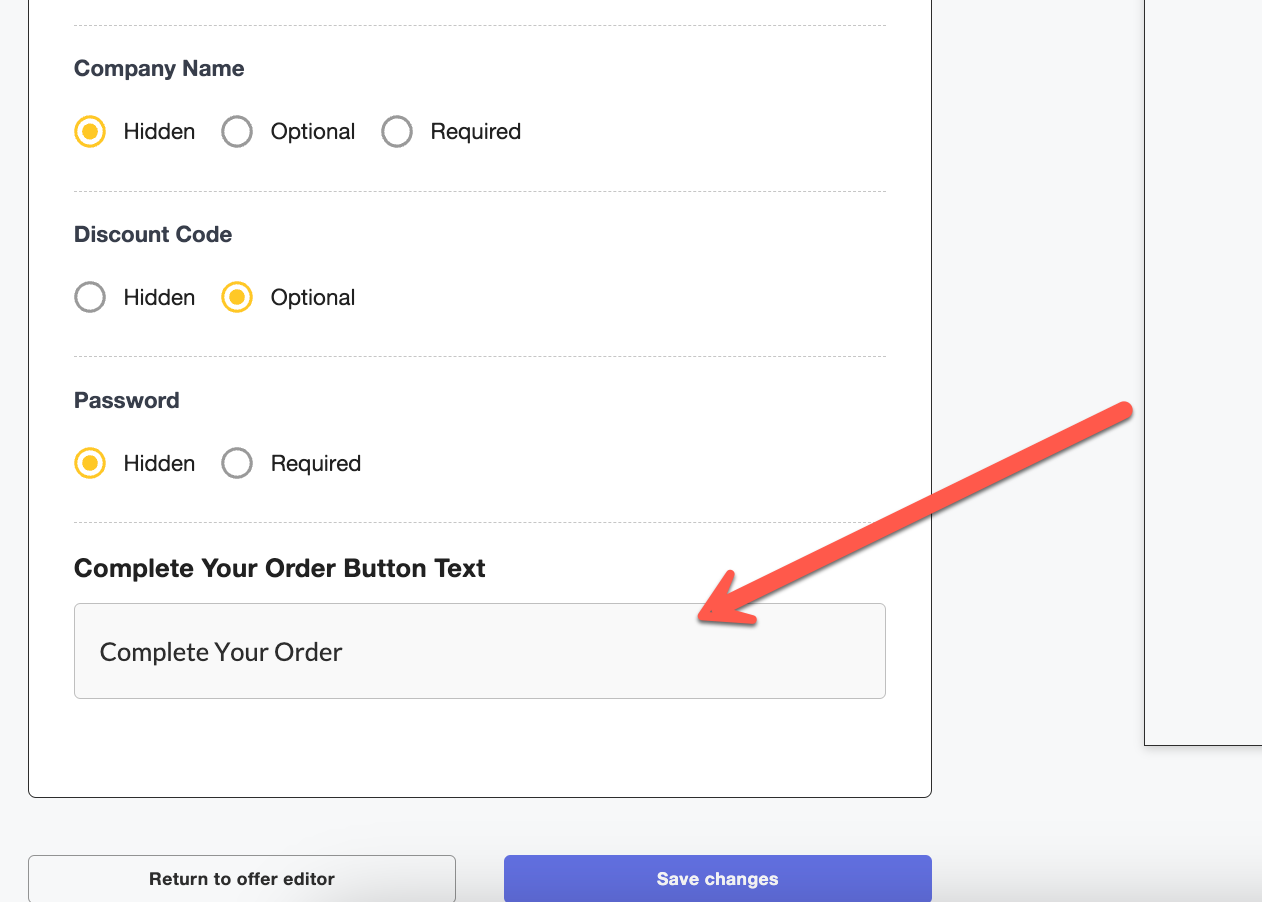 If a language you use is not supported by Voma, please contact us via messenger or at help@vomahq.com!
If you have any questions, please let us know at

help@vomahq.com

or in our live chat at the bottom right of your screen