We understand that offering your products or services in different currencies is essential for your business. That's why we make it easy for you to change your currency settings to meet your needs!
Voma supports the following currencies:
Australian Dollar (AUD)
Canadian Dollar (CAD)
Euro (EUR)
Great Britain Pound (GBP)
Japanese Yen (JPY)
New Zealand Dollar (NZD)
Swedish Krona (SEK)
Turkish Lira (TRK)
US Dollar (USD)
All of these currencies are supported in Stripe and Paypal.
You can easily customize the currency settings for your offers in your Global Settings or in your Offer Settings.
Account Settings
To change the default currency that is used when you create a new offer, go to Settings (in the left menu) >> Advanced >> Currency and select the currency you want to use.
Please note that changing the default currency in your account settings does not change the currency for any offers that you have already created.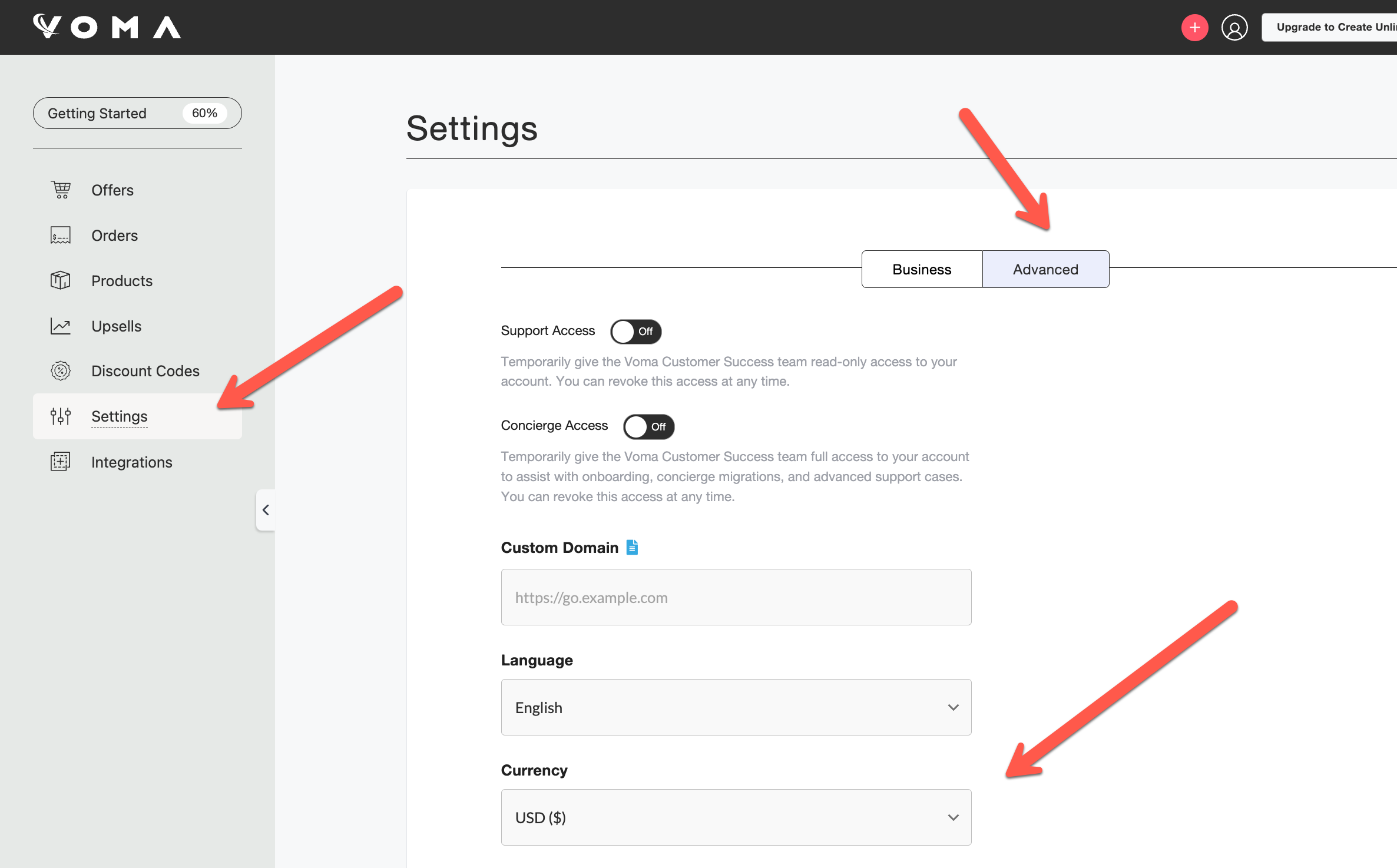 Offer Settings
You can also change the currency for a specific offer. Open the offer editor, go to Settings >> Currency, then select the currency you want to use for that offer and press Save.
If a currency you use is not supported by Voma, please contact us via messenger or at help@vomahq.com!
If you have any questions, please let us know at

help@vomahq.com

or in our live chat at the bottom right of your screen