An upsell is an offer that will be immediately visible to people after they submit your offer.

This means that everyone who views your upsell will have purchased the main product you are selling on the offer, and possibly also purchased your order bump if you have an order bump enabled.


Create an upsell in Voma
First, go to the Upsells page in your account and click New Upsell:




On the next screen, enter your upsell details:
Upsell Name- Enter an internal name for this upsell - only you will see this name, not your customers.
Product- In the drop-down, select the Stripe product that you will be selling on this page.
Payment Type-

Select a one-time charge or subscription.

Price-

Enter the price of the product.
---
Customize your Voma offer
Once you have created the upsell, the customization section will be visible.
Content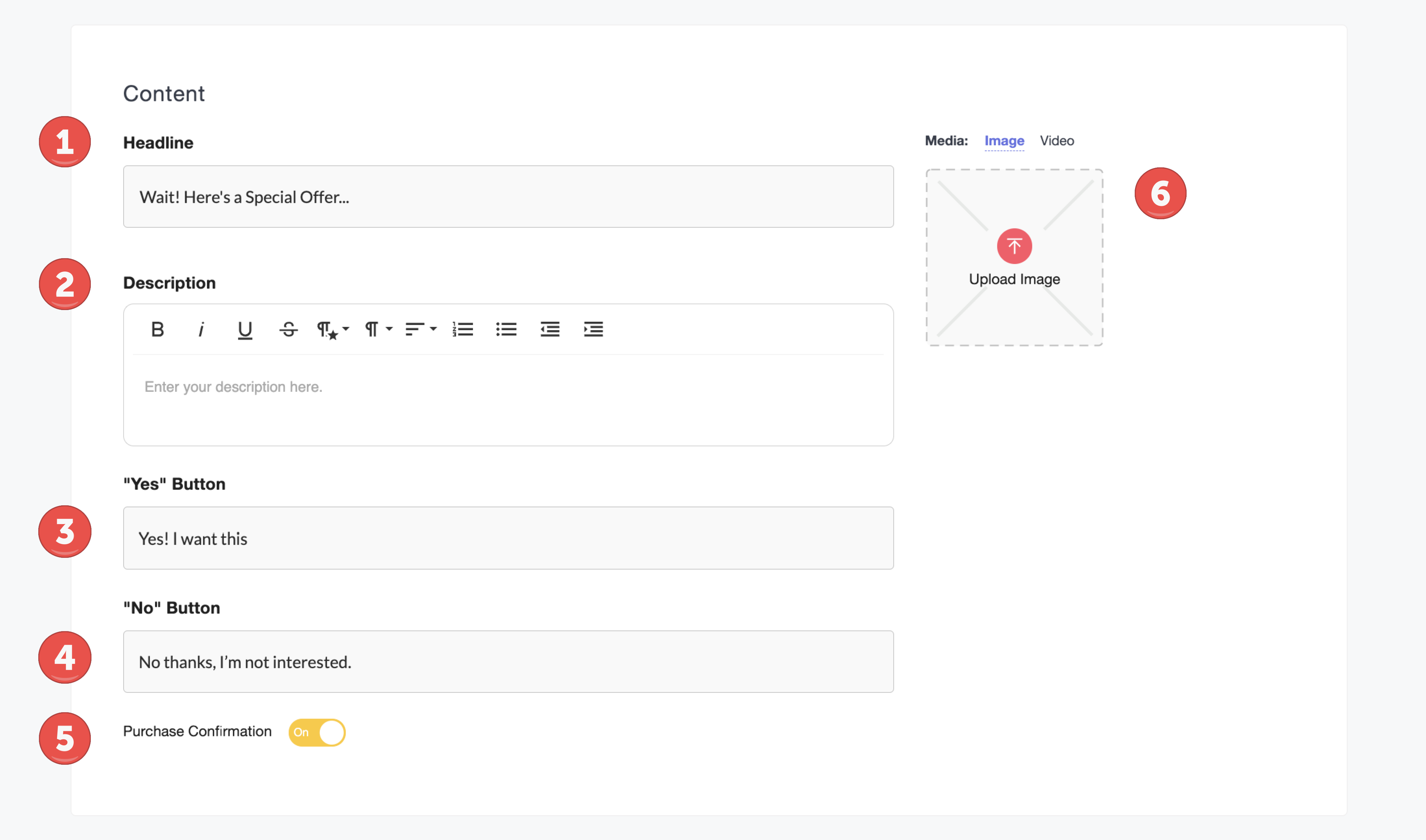 In the Content section, you can:
Customize the headline

Add a description

Customize the

Yes

and

No

button text

Add an optional product image or video

Choose to show a p

urchase confirmation

for the upsell. (This is enabled by default)

Show an image or video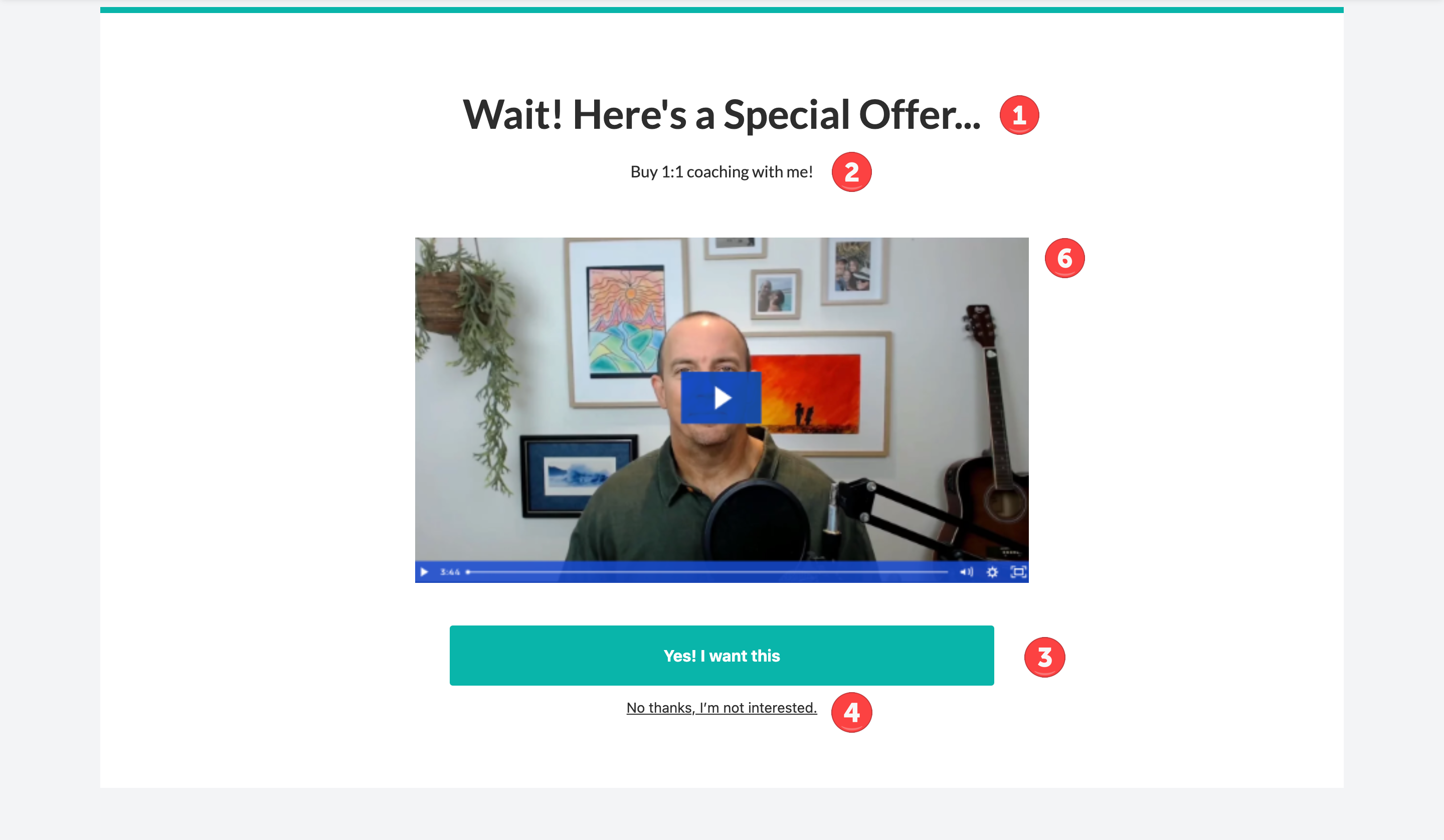 Colors

Customize the colors for the Accent color, Button color, and Button Text color.

Test your Upsell
To test your upsell and see how it will appear to customers, attach your upsell to an offer.
Go to Product and Pricing in an offer and choose the Upsell you want to be connected to your offer. Then click the On toggle.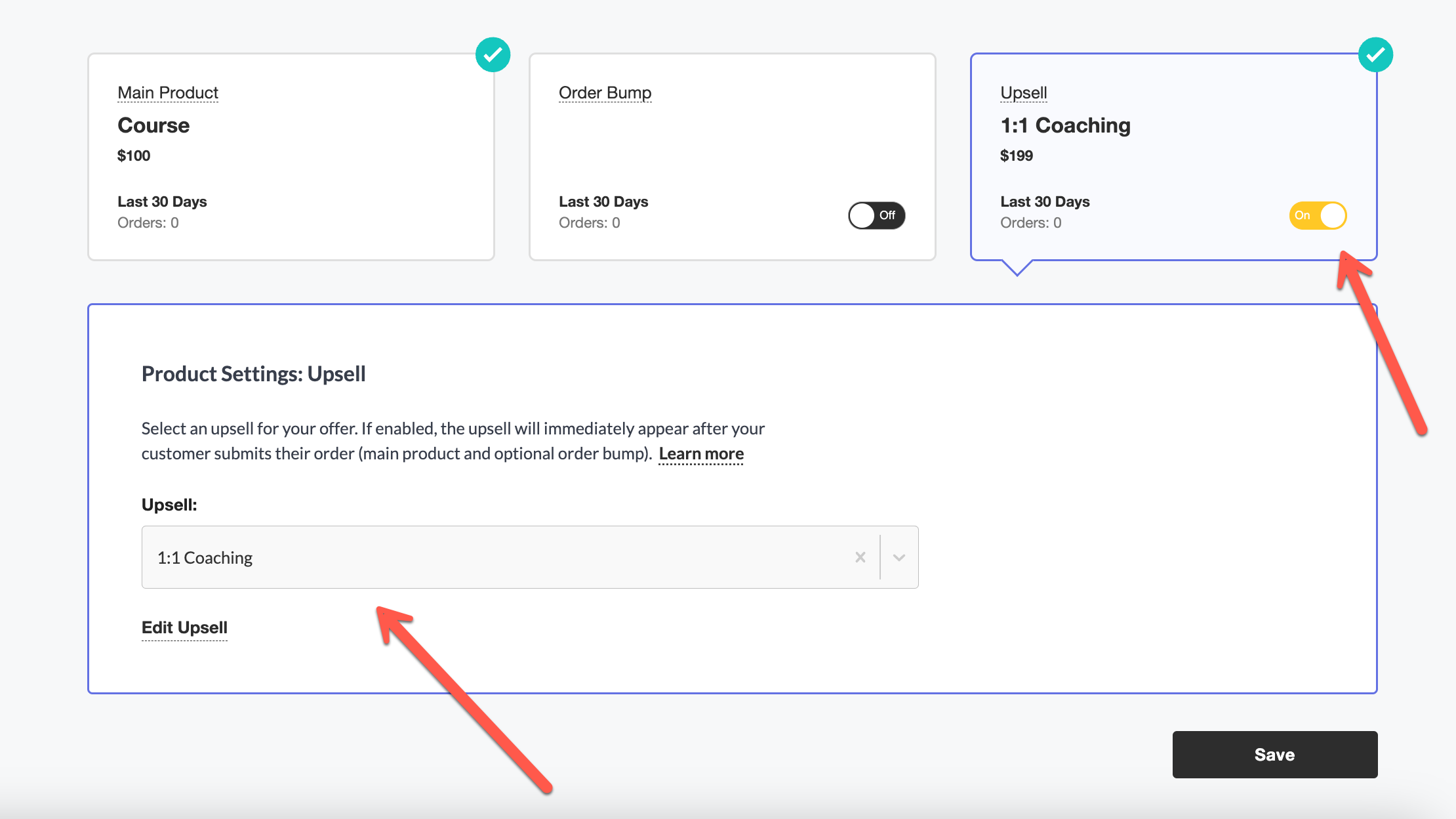 Put your offer in Test status then click Open Offer. After submitting a purchase on your page, you'll be taken to your upsell.

If you have any questions, please let us know at

help@vomahq.com

or in our live chat at the bottom right of your screen